Media, Law & Policy
Newhouse Student Productions Honored at 37th Annual Telly Awards
Students in the Newhouse School's Department of Television, Radio and Film (TRF) were honored with bronze Telly Awards for two scripted television series: "UNsuper" and "Tilt." Both series were created in as part of the "Advanced TV Production" (TRF 462/662) course taught by Michael Schoonmaker, TRF chair.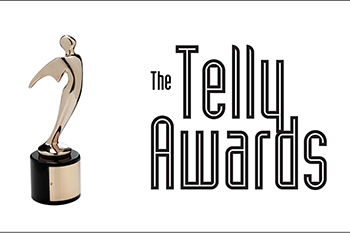 "These student works were judged in the top 18 to 25 percent of entries submitted in the film and video category," says Schoonmaker. "And keep in mind, they were competing against professionals, not just students."
Founded in 1979, the Telly Awards honor outstanding local, regional and cable TV commercials and programs; video and film productions; and online commercials, video and films. Winners represent the best work of the most respected advertising agencies, production companies, television stations, cable operators and corporate video departments in the world. The 37th Annual Telly Awards competition drew more than 12,000 entries from all 50 states and several countries.
These mark the third and fourth Telly Awards given for TRF student television series; other winners include "Dead Letters" (2011) and "Truth or Dare" (2015). In addition, TRF students have won College Television Awards (a.k.a. "College Emmys") from the Academy of Television Arts & Sciences Foundation for "Limelight" (2010), "The Complex" (2012), "The Val and Parker Project" (2014), "99" (2014) and "Truth or Dare" (2015).
"UNsuper" was created during the Spring 2015 semester. Neha Sethi was executive producer and Derek Thomas starred. Students on the team included Nicole Clarke, Michelle Creasi, Kaiti Cullerton, Nicole DeRose, Bec Heim, Anjela Latcheva, Vijay Tarigopula and Charles Zeng (writing and producing); Billy Cvecko, David Jones, Chang Liu, Kara Stutesman and Tianna Wynn (directing and cinematography); Brianna Couture, Shawn Namet, Valerie Mesa-Vega and Nikhil Vinodh (management); Sarah Arlotto, Victoria Pane and Whembley Sewell (marketing and promotions); and Sharika Ajaikumar, Joseph Palagonia, Katharina Stroh and Timothy Wright (post production).
"Tilt" was produced during the Fall 2015 semester. Shantanu Anum was executive producer. Students on the team included Katrina Bartocillo, Carling Mott, Allie Reeves, Cori Rosen and Isabel Sherman (writing and producing); Lina Ortega, Chaochen Li, Xiaojing (Sarah) Zhao and Jeffrey Matos (directing and cinematography); Rebecca Hansen (marketing and promotion); and Devin Carey, Nick Claro and Steve Geer (post production).