It will be quite awhile before people can 'feel good' about VW
In a settlement with the EPA, Volkswagen has agreed to a plan to fix or buy back almost half a million vehicles that violated emissions standards. Brian Sheehan, Syracuse University Associate Professor of Advertising at the Newhouse School and author of Loveworks: How the world's top marketers make emotional connections to win in the marketplace, offers insight on how this will impact the VW brand.
"Car companies make manufacturing mistakes and have recalls all the time. They are usually just temporary setbacks. When the recall is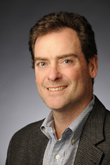 serious, as in the Toyota case a few years ago or the recent GM case, it can take a year or two for the brand measures to bounce back, assuming the company is contrite and has a strong underlying brand image. The VW case is unique and far more serious," said Sheehan. "Recalls are based on unanticipated manufacturing mistakes in a highly complex product. They happen to everyone. They are rarely due to gross negligence for example. VW's issue was that they were being actively deceitful. They were lying to the public and to the government. I would anticipate that it will take at least three to four years for them to regain their brand health, assuming they go back to being the excellent company they used to be. It will be quite awhile before people can 'feel good' about VW."
Professor Sheehan can comment further on this issue. Please contact Ellen James Mbuqe at Syracuse University News Services at ejmbuqe@syr.edu or 315.443.1897.