Campus & Community
SU Climate Assessment Survey Extended through March 28
The purpose of the SU Climate Assessment Survey is to conduct research into the learning, living and working environment at Syracuse University. So far, more than 5,000 students, faculty and staff have completed the survey, which began Feb. 9 and was scheduled to end on March 11. The project organizers have extended the participation period through Monday, March 28, to enable more members of the University community to take the survey—especially students.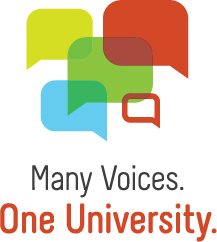 "We know finding the time to take the survey has been challenging for many students, given the timing of mid-terms and Spring Break," says Senior Vice President and Dean of Student Affairs Rebecca Reed Kantrowitz, co-chair of SU's Climate Assessment Planning Committee. "The survey is too important for us not to allow every opportunity for feedback."
The online survey (available here) is the result of a recommendation by the Chancellor's Workgroup on Sexual Violence Prevention, Education and Advocacy, as well as the work of an all-University committee in collaboration with nationally recognized survey consultant Susan Rankin.
Ultimately, the survey is about providing the best resources and services to students as they live and learn at the University; to faculty as they teach, mentor and conduct research at the University; and to staff as they fulfill their vital roles at the University.
Survey questions focus on several topics pertaining to the campus climate, and some questions vary depending on whether the survey taker is a student (undergraduate or graduate), faculty member or staff member. At least 50 percent of the survey questions must be answered for the survey taker's responses to be included in the final analysis. Participation in the survey is confidential; no information that could personally identify individuals will be reported (for more on the confidentiality protections, see the survey FAQ).
On the last page of the survey, the survey taker may follow a link to submit his/her name, email address and phone number to enter a random drawing for one of many prizes, including gift cards to Amazon, Chipotle, Fleet Feet Sports, King David's, Starbucks and the SU Bookstore. An individual who has completed the survey and registered for the prize drawing is in no way linked or identified with the survey information he/she has submitted; survey responses remain confidential.
For more information on the survey, visit http://survey.syr.edu.