Campus & Community
Spa Day Fundraiser March 5
She's The First is a non-profit organization which sponsors girls in developing countries to be the first in their families to graduate. We sponsor a young girl named Mbithe who lives in Kenya, and attends the kibera School for Girls.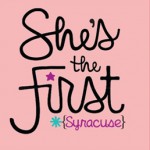 Spa Day is an annual fundraiser this organization holds on campus, at the Schine Underground from noon to 5 p.m. on March 5, 2016. All funds are donated to our girl Mbithe.
This is a unisex event. Come and de-stress from midterms. Tickets, $8 for Syracuse University students and faculty, are available at the Schine Box Office, with access to all services.
Snacks and beverages are provided, too.
Services include:
Manicures
Pedicures
Massages
Hand treatments
Facials
Makeup (eyes and lips)