Campus & Community
Rapping the Movement
Kai Roberts' presentation in the Schine Underground on March 10 at 7 p.m.  is an original interactive performance created to promote mental health awareness in an entertaining and educational way.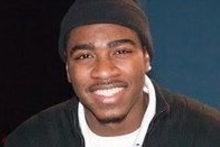 "Active Mic: Mental Health through Music," Roberts' presentation, is a high energy hip-hop concert complemented by the honest narrative of his mental illness and recovery. In this high energy presentation, Kai tells the story of his battle with anxiety and panic disorder through interactive dialogue and hip-hop music.
Be prepared for good music, meaningful messages and an overall good time. Tickets are available free of charge at the Schine Box Office.
Contact: Jenesis Gayden
Active Minds
413-309-4722
syractiveminds@gmail.com