Positive Test Could End Sharapova's Career, Says Professor of Sports Law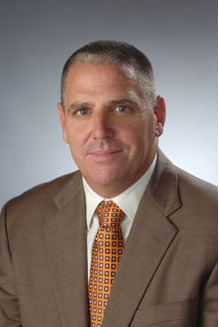 One of the world's top female athletes is facing suspension over recent revelations of testing positive for a banned substance. What does this mean for Maria Sharapova career and the sport of tennis? Syracuse University Professor of Sports Law John Wolohan offers his opinion.
"First, under International Tennis Federation (ITF) and World Anti-Doping Agency (WADA) rules the 28 year old Sharapova, who is already suspended, is looking at up to a four year ban from tennis, which would basically end her career. Even if the penalty was reduced to one year, which is the normal penalty for Meldonium, a drug designed to aid oxygen uptake and endurance, it would be difficult for her to come back after such a long layoff. The best case scenario is that she receive a minimal sanction with no suspension, which she could get if officials believe she made an honest mistake.
So what does it mean to the sport of tennis? Well, even though she is not the best player on the tour, she is the most popular with sponsors. In 2015, Sharapova made over $23 million from endorsements, over three times $6.5 million she earned on the court. Therefore, depending on the length of her ban, tennis will not have one of the sport's biggest stars competing at the Rio Olympics or in any WTA or Grand Slam tournaments."
Wolohan is available to speak to media and can be reached via email at jwolohan@syr.edu or by contacting Michele Barrett, Director of Communications and Media Relations at Falk College at (315)443-6172 or mibarret@syr.edu or by contacting Keith Kobland, Media Manager at Syracuse University at kkobland@syr.edu, 315.443.9038, or 315.415-8095.