Campus & Community
'Come Hell or High Water' Screening Scheduled March 29
The Office of Vice President for Sustainability Initiatives will sponsor a free screening of the environmental justice documentary "Come Hell or High Water: The Battle for Turkey Creek" on Tuesday, March 29, in Watson Theater.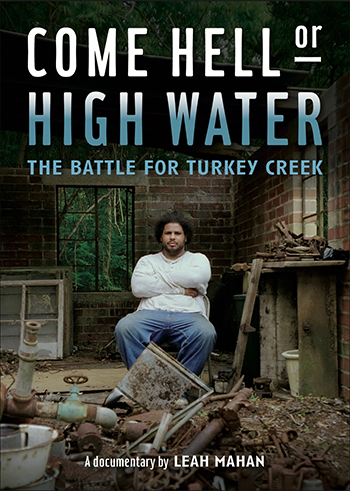 The award-winning documentary follows the painful but inspiring journey of Derrick Evans, a Boston teacher who moves home to coastal Mississippi when the graves of his ancestors are bulldozed to make way for the sprawling city of Gulfport. Over the course of a decade, Evans and his neighbors stand up to powerful corporate interests and politicians and face ordeals that include Hurricane Katrina and the BP oil disaster in their struggle for self-determination and environmental justice.
"I really do hope that viewers leave the screening with an understanding that in the world economy today, an individual's right to a healthy environment, whether it be preserving their cultural history, having clean water and air to breathe or even a healthy foundation to live on, can sometimes be easily stripped from you in the name of profit or progression," says Rianne Parker, a senior mechanical engineering major.
In over 10 years post-Katrina, issues of equity are ever apparent and there are clear winners and losers. Government continues to fail vulnerable populations.
The father of environmental justice, Robert D. Bullard, says, "This powerful documentary illustrates a classic case of environmental injustice and exposes raw in-your-face Mississippi racial politics. 'Come Hell or High Water' is a perfect lesson that we are not living in a post-racial era."
The film screening is part of a series on environmental justice, including an expert panel discussion in February on the Flint water crisis and a visiting lecture by Bullard, on April 14.
Refreshments will be provided. Doors open at 6:45 p.m., and the film begins at 7 p.m. The film is 45 minutes long, and there will be a Q&A session afterward. The event is free and open to the public. Syracuse University Libraries purchased a copy of the DVD and will make it available following the screening for individual or class use.