Campus & Community
Call for Nominations: 44 Stars of Excellence Awards
The 44 Stars of Excellence Awards acknowledge students, advisors and recognized student organizations who demonstrate outstanding dedication and commitment to their organization and its mission.  Students, faculty and staff are invited to submit nominations for the awards through April 3 via the 44 Stars online nomination form.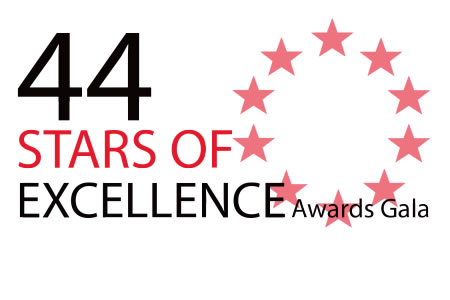 More than 40 awards are presented, including the Outstanding Philanthropy Programming Award, the SU Spirit Award, the Division of Student Affairs Award for Outstanding Collaboration, the Award for Excellence by an Organization Advisor and the Award for Excellence by an Organization President.  Each award has its own eligibility requirements, and provides an excellent opportunity for the campus community to recognize the many students and student organizations that are deeply engaged and committed to making the most of their SU experience.
The awards are presented during the 44 Stars of Excellence Gala on Tuesday, April 19.
"The 44 Stars Gala is a great way to honor the culmination of a year of our students' and student organizations' achievements," says Dave Sargalski, director of the Office of Student Activities.  "We invite the entire campus community to nominate students and organizations and join us in recognizing the immense impact they have on our campus through their involvement."
The gala is sponsored by the Office of Student Activities, within the Division of Student Affairs, and Macy's/Bloomingdale's.
For more information on the 44 Stars Gala, visit the 44 Stars website or call 315-443-2718.