Health & Society
Bracketology: Is it a Science or an Art?
With the start of the NCAA men's and women's basketball tournaments comes a yearly exercise involving college basketball fans and non fans alike: filing out the brackets. Whether it's for fun or for a few dollars, "bracketology" sweeps the country as soon as the seedings are announced.
Rick Burton, David B. Falk Endowed Professor of Sport Management, says despite the long odds of filling out a perfect bracket (1 in 9.2 quintillion—a number string 19 digits long) there are many reasons why people play.
"Many sports fans think they are experts despite possibly never having seen more than five of the teams in the tournament play," says Burton. "They can have their favorite team win it all and they get to think about miraculous upsets that might make them the one to beat the odds."
Some of the games will be televised during the work day, and undoubtedly people will be following along. Fortune Magazine pegs lost productivity during the tournament at $1.9 billion dollars, but Burton believes that number is overblown. "I don't believe businesses suffer a true loss of productivity," says Burton, "If anything, the tournament may bond office staffs as they compare notes and follow each other's respective performances in filling out brackets. By now, one would expect that most bosses of large staffs understand how meaningful the NCAA tournament is to their employees."
Burton says in this information age, it's actually getting harder, not easier, to pick the winners. "There was a time when dynasties like UCLA were very predictable, but today the perception of parity exists and that means any number of teams have a real chance."
So, as 60 million of us begin the process of deciding who will advance in the field of 64 to the field of 32, then to the Sweet 16, the Elite 8 and the Final Four, Burton believes the process is a little art, and a little science.
"For the majority of people it is an art, and generally bad art," says Burton. "For a few it is unpredictable science. Either way, it's a pleasant distraction wrapped up in a big sporting event in March when the pro leagues are not playing particularly meaningful games."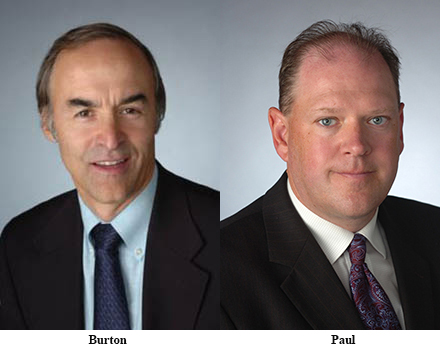 For people who were watching the selection Sunday show, more was less. The show in which the seedings are announced, is now two hours long, 90 minutes longer than in previous years.
"You can understand why CBS wanted to do this, to keep that large audience even longer," says Rodney Paul, professor of sport management in Falk College. "But I'm not sure a two-hour format works in today's instant information age, where people want information as it happens." The leak of the brackets long before the program came to a conclusion was proof. "If you were to go back 20 years, you may have been able to keep the news from leaking," according to Paul. "No longer."
As for the NCAA investigation into the leak? "I think this tips off the importance of money in the entire process," says Paul. "The NCAA is going to be spending a lot of resources on this due to the amount of money involved in the NCAA tournament. But once the games start, no one will be focusing on the leak, certainly not fans, who care more about the performance of their favorite team."