Campus & Community
SU Abroad, Partner Institutions Help Students Make Their Study Abroad Plans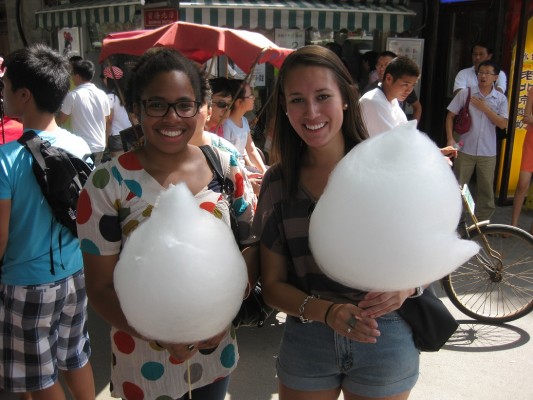 SU Abroad will host its annual Study Abroad Day on Thursday, Feb. 11, from 3-6 p.m. in Schine Room 304ABC. All interested SU students are invited to attend.
In addition to staff members and alumni from SU Abroad center and summer programs, representatives from nine SU Abroad partner institutions will be on hand to answer questions and guide students to programs that fit their interests and course needs. SU Abroad will welcome Bard Abroad (programs in Russia), SEA Semester, CET Academic Programs (Prague, Shanghai, Sao Paulo, Amman), Tel Aviv University, UPCES (Prague), CEA Study Abroad (Prague, Barcelona), DIS (Copenhagen), The School for International Training (India, Sub-Saharan Africa), and Fordham (South Africa).
In addition, representatives from the Financial Aid Office will be attendance to answer questions from students who are considering a semester abroad and wondering how their financial aid will transfer.
The first 100 students in attendance will also receive a gift from SU Abroad.
Who's invited? Any SU student (graduate or undergraduate) interested in exploring the 100-plus study abroad options available to them. Faculty and staff are also welcome to stop by to learn more about the opportunities SU Abroad offers.
What is the event? Study Abroad Day is a chance for SU students to browse the study abroad options available to them, to find the program that's right for them, and to talk to staff members from programs around the country about available opportunities.
Where is it? The Study Abroad Day 2016 will be held in the Schine Student Center, in rooms 304ABC.
When will it be held? Thursday, Feb. 11, from 3- 6 p.m. Light refreshments will be served.
Students with every level of interest in studying abroad are encouraged to attend. You may find that new options have opened up since you last checked in with SU Abroad. A new social work program has been added in Strasbourg, as has a new engineering program for second-year students. A food studies program is about to launch at the SU Florence Center, as is an information technology cluster at the SU London Center. Since this time last year, new programs have been approved in Barcelona, New Zealand, and St. Petersburg, Russia.
Questions? Contact Jenn Horvath (jmhorv01@syr.edu) or tweet at @SUAbroad (#SUAbroadDay).