Media, Law & Policy
Political Science Professor Grant Reeher on the Iowa Caucus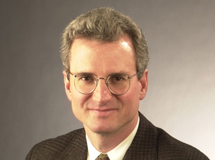 Grant Reeher, Professor of Political Science at Maxwell School at Syracuse University and Director of the Alan K. Campbell Public Affairs Institute, offers insight on last night's Iowa caucuses.
"The good news for Bernie Sanders from Iowa last night is that there was no drop-off in his actual support from what was indicated in the polls. This political movement is real and he is likely to be in the race for a long time, and to have some significant impact on it. The bad news for him is that he did not score a decisive victory, which would have embarrassed Hillary Clinton and signaled to the media and political elites that her inevitability was overstated. In order to win the nomination, Sanders needed to essentially knock her out early. Clinton will soldier on and continue to accumulate delegates in the states that follow New Hampshire," said Reeher.
"On the Republican side the big winner, I think, is Marco Rubio. The fact that he finished on the same lap with the two front-runners bodes very well for him. He could emerge as the more mainstream Republican whom the disaffected within the party can learn to live with and get behind. And the vote revealed some softness in the Trump support. Iowa may also signal the final end of Jeb Bush's campaign–finishing behind Rand Paul. He needed some early delegate traction to stay viable," said Reeher.
Reeher can be reached via email at gdreeher@maxwell.syr.edu or by contacting Jessica Smith, Director of Communications and Media Relations at Maxwell School at jsmith13@maxwell.syr.edu or 315.443.5492 or 315.378.3255.