Media, Law & Policy
Newhouse Sports Media Center to Host 'Sports Matters' Symposium Feb. 24
The Newhouse Sports Media Center will host "Sports Matters," a daylong symposium examining current issues in sports media on Wednesday, Feb. 24, in the Joyce Hergenhan Auditorium in Newhouse 3. Follow on Twitter at #SportsMatters.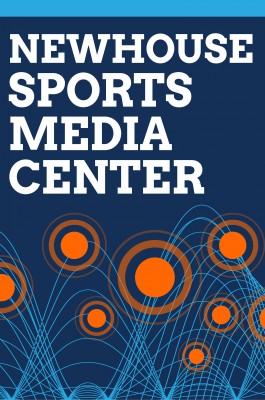 The event will begin at 9 a.m. with welcoming remarks from Newhouse School Dean Lorraine Branham, followed by a series of panel discussions.
Panels:
9:15 a.m. The Face of the Future in Sports Media—who will it be and how will it be done?
Panelists include:
Robert Lipsyte, sports writer, columnist, author and former ESPN ombudsman;
Jodi Logsdon '03, news director and coordinating producer, CBS Sports;
Raul Martinez G'04, sports reporter/anchor, KDVR Fox Denver; and
Robert Ford '01, radio play-by-play announcer, Houston Astros.
Branham will moderate.
1 p.m. Covering Women's Sports—why is it important and how should it be done?
Panelists include:
Vera Jones '88, G'91, analyst, Big Ten Network;
Chris Hannan '95, executive vice president of communications and integration, Fox Sports;
Josh Barnett '94, director of content, USA Today Sports; and
Laurie Orlando '87, senior vice president of talent strategy, CBS News.
Anne Osborne, associate professor of communications in the Newhouse School, will moderate.
2:30 p.m. Conflicts: Wearing Multiple Hats—how do you tell a reporter and analyst from a commentator from a spokesperson, and does it matter?
Panelists include:
Chris Broussard, analyst and sports writer, ESPN and ABC;
Jim Axelrod, anchor and correspondent, CBS News/60 Minutes Sports;
Kelly Saco '12, in-game reporter, Miami Marlins and University of Miami; and
Ron Wechsler G'93, senior vice president for original programming and development, NBC Sports Group.
Joel Kaplan, associate dean in the Newhouse School, will moderate.
The event is free and open to the public. For more information, contact John Nicholson at 315-443-4065 or jsnich01@syr.edu.