Campus & Community
Learn a New Skill or Buff the Ones You Already Have with Lynda.com
Since last July, over 3,600 members of the Syracuse University community have explored lynda.com and its more than 4,000 courses and almost 300,000 video tutorials taught by recognized industry experts.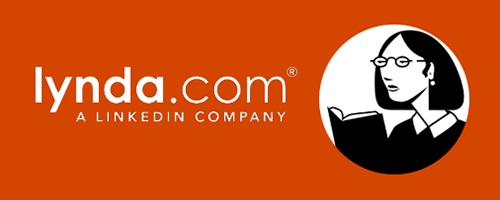 Lynda.com is an online learning site where students, faculty and staff can learn and improve their skills. Continuously updated, lynda.com's tutorials and courses cover a broad variety of topics, such as coding, web development, business, design, photography, video, audio, business and more. All that's needed is an Internet connection and your SU Net I.D. and password. All active students, faculty and staff have full lynda.com member privileges. Also, instructors can integrate lynda.com in Blackboard courses.
Aysha Seedat, a senior policy studies and political science major, has used the program to learn HTML coding for a summer internship. "I'm excited to use lynda.com. It's absolutely amazing," she says. She credits the site's Excel tutorials for helping her make efficient use of her data projects.
Lynda offers courses in small video segments so you can get information quickly by watching a specific section, or make a playlist with the videos you want to view. Whether on a laptop, or using lynda's iPhone, iPad or Android apps, or downloading for offline viewing, users can personalize their learning experience. Lynda.com also offers certificates of completion for their courses, which can appear on a user's LinkedIn profile.
Kevin Bailey, assistant dean and CIO at the Whitman School of Management, says Whitman's primary use of lynda.com has been to provide self-service instructional material for the school's Microsoft Excel Certification Program.
"In the past, Whitman had used Microsoft IT Academy for this material, but it was not very easy for students to create accounts and access content," says Bailey. "The University's partnership with lynda.com and implementation of the LTI integration with Blackboard opened up the opportunity to create a Blackboard course, allowing smooth and easy access to curated lynda.com material, making for a much-improved experience for our students."
According to Bailey, Whitman witnessed a nearly 100 percent increase in the pass rate for their initial IMPRESS Excel Certification event this past September.
"We believe this success is a direct result of the ease of access and improved experience offered by the Blackboard integration that lynda.com affords us," says Bailey. "Clearly, the lynda.com platform provides an opportunity for instructors to integrate lynda.com content into their courses in such a way that students learn about the tools they need to succeed in the job market on their own time without sacrificing face time with faculty in the classroom."
Justin Baumann, majoring in political science and information technology, likes lynda.com because he can save time learning supplementary skills for his engineering courses. "Lynda.com's been awesome. Because I'm in a time crunch, I can just go in and hit it, and I'm out to wherever my next meeting is. I've had a great experience with it so far," he says.
Students, faculty and staff can all use lynda.com. Instructors and administrators can supplement curricula and promote student readiness with targeted skills development. Concurrently, they can support faculty and staff development, stay current with classroom technologies and more. Instructors can free up classroom time and assign online tutorials as homework. Department leaders can support personal growth and development among their instructional and administrative staff.
There are two ways for SU members to access lynda.com:
Navigate to lynda.syr.edu and log in with your University NetID and password, or
If an instructor specifies a lynda.com course as part of a course, students can access it through Blackboard. The instructor has the option to track students' course progress and completion for automatic entry into the Blackboard Gradebook.
For more information on lynda.com at Syracuse University, visit Answers.syr.edu and search for the lynda.com home page. If you need further assistance, email help@syr.edu or call the ITS Service Center at 315-443-2677.