Health & Society
Brainfeeders Brings Farm to Table for Campus Community
Lindsay De May '16 and Imelda Rodriguez '16 had planned for about 20 people to participate in their student organization's new community supported agriculture (CSA) project last fall.
Their group, Brainfeeders, partnered with a local farm to bring fresh produce to campus for those who purchased a share. The response was overwhelming from students, faculty and staff. The number of shares reached 40 and more wanted to join.
"We saw there is an interest here and it's awesome. And it goes so far beyond the food studies department," De May says.
An increasing number of consumers nationally are participating in CSAs and attending farmers markets, making regional food more popular.
"CSAs are so much more sustainable," De May says. "It connects you to your farm and it's so important to know where your food comes from."
Before bringing the program to campus, De May and Rodriguez visited with farmers at Common Thread Farm in Madison, N.Y., last summer, and saw their various growing practices and learned about their pricing and shares.
With the positive response from the University community, Brainfeeders plans to bring it back to campus.
"We already actually talked to the farmer, and she's more than happy to collaborate again next fall," Rodriguez says.
The CSA was one of the first projects for Brainfeeders, a student group dedicated to greater understanding about where our food comes from and to increasing access to fresh local foods.
Access, sustainability and justice
De May and Rodriguez, both food studies majors in the Falk College of Sport and Human Dynamics, started the organization after taking the "Human Right to Adequate Food and Nutrition" course with Professor Anne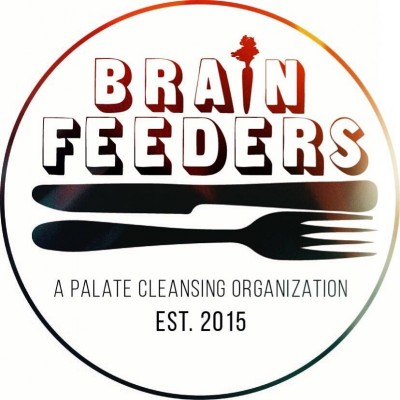 Bellows in the fall of 2014.
"We felt we needed a club on campus that addressed food beyond health and nutrition: access, sustainability as well as justice," says De May, whose program's focus is in food politics and governance.
With the support of Professor Rick Welsh, department chair of Public Health, Food Studies and Nutrition, along with other faculty and students, the students submitted the paperwork to the Office of Student Activities and were approved over spring break. It was the first academically recognized food studies club in the country.
The group quickly gained momentum with students from various schools, including the Newhouse School, the School of Information Studies and the Whitman School.
"We've had a lot of amazing experiences with a variety of students, which has helped mold the club and added different perspectives," says Rodriguez, who is pursuing the community food systems and gastronomy track.
Welsh, who was the group's initial advisor, was impressed by the students' work in starting the organization and quickly organizing events. "They were actively meeting, recruiting people and looking at succession strategies to keep the organization going after they graduated," Welsh says.
Real Food Challenge
They began looking into the CSA and also started meeting with Food Services to see about sourcing more food locally or regionally—a long-term goal to bring more sustainable, local and organic food to campus. The effort was inspired by the Real Food Challenge, a nationwide network of students that are organizing to source more local food to campus.
De May and Rodriguez have toured the Food Services operation and continue to meet with Food Services staff to discuss ideas. "They've been really open to our ideas," Rodriguez says.
The students, who often share meals as a group and created meals from their own CSA shares, are also working with Food Services on creating a spot in Schine Dining that will use local, organic produce in a menu that will vary from soups to salads and hot dishes. Brainfeeders members will connect local farmers and food producers to Food Services and work on a meal plan. The hope is to launch the effort in the fall.
"We've enjoyed meeting with the students in Brainfeeders, hearing their ideas and working to see how we can implement their suggestions. We are always looking for ways to increase options for healthy eating and we look forward to developing the menu at the Schine as another alternative for students," says Sue Bracy, assistant director of cash operations in Food Services.
Farmers market
Another of the group's projects has been to provide free bus transportation to the Central New York Regional Market in Syracuse on Saturdays through the support of the Student Association. The bus was available last fall and the students hope they will be able to initiate it again this spring.
The students' work reflects what they've been learning in the classroom, says the group's advisor, Assistant Professor Laura-Anne Minkoff-Zern.
"They've been able to apply their learning to student activism on campus, organizing events and educating their peers," Minkoff-Zern says. "Their CSA initiative touches beyond students and into the campus community. It shows they will be able to apply these ideas outside of Syracuse when they graduate."
Through their coursework in food studies and in developing Brainfeeders, De May and Rodriguez, who were also asked to speak before the campus sustainability committee in December, say they have become more informed about food systems and how it relates to the economy, politics and the environment.
Rodriguez has also become more attuned to food labels and issues of transparency. "Do your research and actually know what's going on with your food," she says. "For example, if you buy something that says 'less sugar,' why is it still sweet?"
Food studies students explore many facets in the program, including labor, agroecology, transnational/international trade, food security and culinary processes.
"These students are already interested in these topics and the program deepens their knowledge and understanding, and it makes them even more interested," Welsh says. "Connecting with students in Brainfeeders and taking collective action on issues is educating other students, faculty and administrators and having a positive impact."