Campus & Community
Learn About FSAP/Carebridge Services Jan. 26-28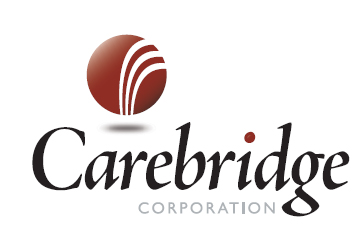 Members of the Syracuse University community are invited to attend one of four information sessions to learn about Carebridge and the services and resources now available through the enhanced and expanded Faculty and Staff Assistance Program (FSAP).
The Office of Human Resources has scheduled the sessions for:
Tuesday, Jan. 26, noon-12:45 p.m., Room 201 ABC Goldstein Student Center (South Campus)
Wednesday, Jan. 27, 7-7:45 a.m. and noon-12:45 p.m., Room 304 ABC Schine Student Center (ASL and CART services available at the noon-12:45 p.m. session)
Thursday, Jan. 28, noon-12:45 p.m., Room 500 Hall of Languages
Mary Dougherty-Hunt, a senior vice president at Carebridge, will present an overview of what's available through Carebridge and how to access it. As previously announced, the University partnered with Carebridge to provide comprehensive counseling, wellness and work-life resources to benefits-eligible faculty, staff, graduate assistants and their families. In addition to confidential counseling, Carebridge provides:
immediate access to trained counselors 24 hours a day, every day;
an extensive network of independent, local clinicians;
legal and financial resources; and
support in a variety of work-life areas, including child and elder care; adoption assistance; smoking cessation; college, career and retirement planning; and time management.
As part of the effort to introduce Carebridge and the revised model of the FSAP to the University community, a Carebridge representative will be available on campus through March. Shane Brown, a licensed clinical social worker with a private practice in Syracuse, is available by appointment 9-11 a.m. Tuesdays and 9 a.m. to 1 p.m. Thursdays, beginning this week. An SU graduate, he has worked as an adult, adolescent, child and family therapist. In addition to providing information about Carebridge, he can help individuals connect with a local therapist and with resources for meeting everyday challenges such as child care, parenting and debt.
To schedule an appointment with Brown or to access any of Carebridge's services, call Carebridge at 800-437-0911. If you have any immediate questions, or need an accommodation in order to fully participate in these sessions, please contact Gail Grozalis, executive director of wellness for faculty and staff, at 315-443-4193 or ggrozali@syr.edu.
You can read more about Carebridge and the FSAP on the Human Resources and Wellness Initiative websites, and the Carebridge website at http://myliferesource.com; the University's access code is WY6CE.