Campus & Community
University Partners with Carebridge to Enhance Faculty and Staff Assistance Program
The University has partnered with Carebridge to provide comprehensive counseling, wellness and work-life services and resources that will significantly expand and enhance the offerings of the current Faculty and Staff Assistance Program (FSAP).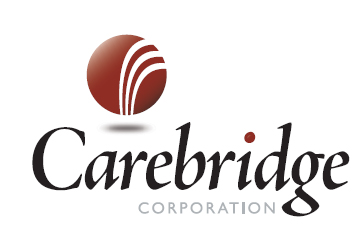 As previously announced, the University has been re-evaluating the structure and services of the FSAP for more than a year, with the goal of identifying a new model that would offer broader, more integrated, more widely accessible services and support. A broad-based committee of faculty and staff led the effort to identify and assess proposals from leading full-service providers, and Carebridge emerged as the best partner for the University.
"The University is committed to the total well-being of faculty, staff and other members of our global community," says Andrew R. Gordon, senior vice president and chief human resources officer. "This new partnership enables the University to offer independent, confidential counseling and other valuable resources to help people manage challenges at work and in their personal lives that are a part of everyday life."
In addition to independent, confidential, local counseling, Carebridge offers:
licensed, credentialed counselors available 24 hours a day, 7 days a week, 365 days a year
global reach, thanks to a broad network of local counselors in all University locations in the United States and–by early 2016–abroad
six confidential, free, face-to-face or phone counseling sessions and seamless integration with University medical coverage for additional sessions as needed
on-site crisis intervention, counseling and support in the event of a campus emergency
online and telephone support in a variety of work-life areas such as child and elder care, personal finance, parenting and smoking cessation, among others
Carebridge also offers on-site, web-based and telephone consultation, training and education in a broad range of workplace and work-life areas. Carebridge serves approximately 3 million employees of small, medium and large organizations across the U.S. and abroad, including those of Princeton University, New York University and Swarthmore College.
Beginning Dec. 23, these services and resources will be available to all those eligible to participate in the University's medical plan, including benefits-eligible faculty and staff, graduate assistants and retirees, as well as their dependents. Individuals who are eligible will receive a letter mailed to their home address next week, which will include additional Carebridge information. If you have a question about your eligibility, you may contact the HR Service Center at 315-443-4042 or hrservic@syr.edu.
Orientation sessions and presentations by Carebridge will be scheduled for campus at the start of the spring semester. A Carebridge Life-Management Specialist will be on campus during spring semester to offer assistance, answer questions and provide additional information.
As of Dec. 23, individuals in need of assistance are encouraged to contact Carebridge at 800-437-0911. Trained clinicians answer the phone 24 hours a day, 7 days a week, 365 days a year.
Anyone traveling internationally during Winter Break/Green Days or over the next several months can connect with Carebridge via email at clientservice@carebridge.com.
Should you have questions about the services and other resources being made available through Carebridge, you may contact Gail Grozalis, executive director of wellness for faculty and staff, at 315-443-4193 or ggrozali@syr.edu; or the HR Service Center at 315-443-4042 or hrservic@syr.edu.