Arts & Culture
Syracuse Architecture's Bachelor's and Master's Programs Rise in Rankings
The 2016 DesignIntelligence (DI) rankings of America's Best Architecture & Design Schools place the Syracuse University School of Architecture undergraduate (B.Arch) program at #4 in the nation, up from last year's fifth position. The school's graduate (M.Arch) program is ranked 11th, making significant gains from its #16 ranking in 2015, when it entered the top 20. The B.Arch program has consistently placed in the top 10 every year in the past decade. This year's M.Arch ranking marks the highest for the graduate program in over 10 years.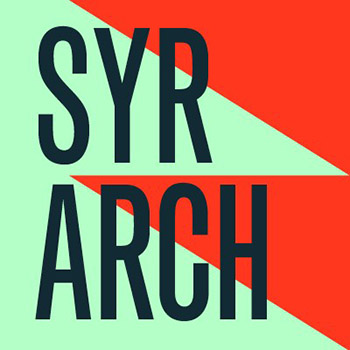 DesignIntelligence is the bimonthly journal of the Design Futures Council. The annual rankings are based on a professional practice survey completed by leading architecture and design firms, as well as responses from architecture students regarding the quality of their education.
In a survey of 90 architecture deans and chairs, Syracuse Architecture was ranked fourth on the list of "Most Admired Undergraduate Programs," cited for "its reputation for excellent faculty and great international opportunities." Among students surveyed, 79 percent of Syracuse Architecture students ranked the B.Arch program as "excellent;" 19 percent ranked it as "above average." One hundred percent of the students expressed confidence that they "will be well prepared for their profession upon graduation."
"It's an honor to be recognized by our academic peers and the professional community in this national survey," says Dean Michael Speaks. "Our faculty are highly accomplished and diverse. But, even more, they work closely with their students and diligently strive to help them gain the professional skills and intellectual discipline needed to succeed."
Design culture influenced by the humanities is a long-standing tradition at Syracuse. In that vein, its architecture study program in Florence is acclaimed as one of the world's best. Combined with the school's newer studio programs in London and New York City—in addition to the Rubin Global Design Studio and an increasing range of short-term study programs—architecture students at Syracuse have uniquely valuable opportunities to expand their preparedness within the dynamic international landscape.