Media, Law & Policy
Newhouse Student-Run PR Firm Honored at PRSSA National Conference
Hill Communications, the student-run public relations firm based in the Newhouse School, was recently honored at the Public Relations Student Society of America (PRSSA) National Conference, held Nov. 6-10 in Atlanta.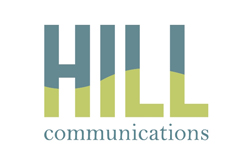 The group won the award for best campaign by a student-run firm for the "Got Consent? Be SU.R.E." campaign, which was developed in partnership with the University's Office of Health Promotion during the 2014-15 academic year. The campaign sought to increase consent awareness and sexual and relationship violence education on the SU campus.
Elements of the campaign included:
the #NotAskingForIt promotion to emphasize that women are not "asking for it" (sexual assault), regardless of what they wear or how they act;
the development of a logo to brand the campaign, which was used as an entry stamp by three local bars to remind patrons of the importance of consent, especially when alcohol is involved; and
the creation of video content on the topic of consent, which aired on Orange Television Network in English and Spanish.
The campaign is now part of the It's On Us SU initiative.