Arts & Culture
Light Work Receives 2016 NEA Art Works Grant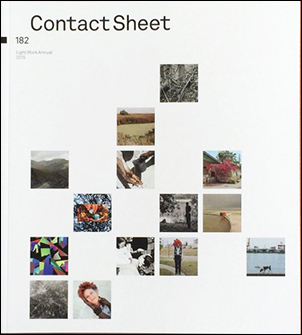 The NEA recently announced awards totaling more than $27.6 million in its first funding round of fiscal year 2016, including an Art Works award of $50,000 to Light Work to support its Artist-in-Residence Program and the production of Contact Sheet: The Light Work Annual.
Light Work's director Shane Lavalette comments, "We are absolutely thrilled to receive news of the award, and are very grateful to the NEA for their continued support of our programs. We look forward to another excellent year of supporting some of today's most exciting image-makers."
Every year Light Work invites between 12 and 15 artists to come to Syracuse to devote one month to creative projects. Over 400 artists have participated in Light Work's Artist-in-Residence Program, and many of them have gone on to achieve international acclaim. The residency includes a $5,000 stipend, a furnished artist apartment, 24-hour access to Light Work's state-of-the-art facilities, and generous staff support. Work by each artist-in-residence is published in a special edition of Contact Sheet: The Light Work Annual along with an essay commissioned by Light Work.