Campus & Community
Science Policy Exchange: Science from Ideas to Impact
Syracuse University is a founding member of the Science Policy Exchange (SPE), which was established by six leading research institutions in the Northeast committed to increasing the impact of science on environmental decisions by creating a new kind of boundary-spanning organization.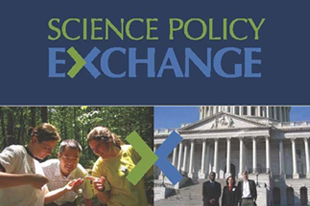 The official launch reception, "Science for a Sustainable World: from Ideas to Impact," will take place on Thursday, Nov. 12, 2015, from 4-7 p.m. at Syracuse University's Lubin House in New York City.
The program includes a Science Impact Fair with displays and an opportunity to engage with scientists leading major Science Policy Exchange projects in energy and climate change, clean water and healthy forests. Conversations on Science for a Sustainable World will take place with Dr. Marcia McNutt, editor-in-chief of the journal Science and the NAS Council's nominee for president of the National Academy of Sciences and Sherburne Abbott, vice president for sustainability initiatives and University Professor of Sustainability Science and Policy at Syracuse University.
The reception will showcase the results from SPE's first set of projects and unique approach to putting science to work for environmental solutions.
SPE is dedicated to building a more sustainable world by strengthening connections between science and society.
For more information, contact JoAnne Race, Office of Vice President for Sustainability Initiatives, 315-443-5506 or jrace@syr.edu.