Media, Law & Policy
ISIS Terrorism: A Q&A with Faculty Experts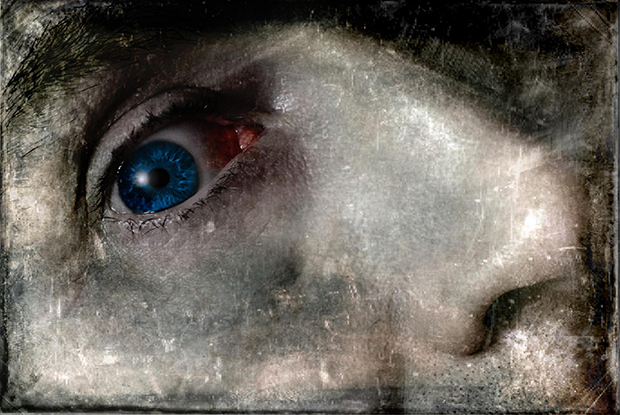 Last Friday's terrorist attacks in Paris, along with earlier ones in Beirut and other places, have shaken the world. The Islamic State, also known as ISIS, claimed credit for those attacks, and subsequently threatened to attack other targets, such as Washington, D.C., and New York City. Four Syracuse University professors who are experts in terrorism gave their views on the attacks and how the world should respond. Mehrzad Boroujerdi is chair of the political science department in the Maxwell School and the Provost Fellow for Internationalization. Miriam F. Elman is an associate professor of political science at Maxwell and a research director for the Program for the Advancement of Research on Conflict and Collaboration (PARCC). Isaac Kfir is a visiting assistant professor of law at the College of Law and a research associate at the Institute for National Security and Counterrorism (INSCT) and assistant director of the Global Black Spots project in the Moynihan Institute of the Maxwell School. Corri Zoli is a research assistant professor at INSCT and a courtesy member of the political science faculty in the Maxwell School.
Q. What seems to be ISIS' goal in the attacks on Paris?
Boroujerdi: With the use of a bomb to bring down a Russian plane and the attacks on Paris, ISIS seems to have entered a new phase in its atrocious operations. It is retaliating against states that are fighting it in Iraq and Syria, and is showcasing its ability to inflict pain. A secondary goal behind these operations may be to recruit new members from the ranks of the marginalized and disgruntled communities in Europe and elsewhere.
Elman: As with the attacks of Sept. 11, it may be some time before we are fully able to determine the Islamic State's goals in the Paris attacks. That said, we can hazard several motivations for why the Islamic State is now adopting the methods used by al-Qaida—complex, multi-pronged and meticulously planned attacks carried out by well-trained cells. First, successful mass casualty attacks are a useful way to market the Islamic State's brand and score propaganda victories. These acts of terror advertise to its fighters, rivals and would-be recruits that the organization remains a powerful force to be reckoned with, despite recent setbacks and territorial losses. Second, the Paris terror attacks, along with the Oct. 31 downing of a Russian jetliner after its takeoff from Egypt's Sharm el-Sheikh, can be seen as retribution for France and Russia's expanded military intervention against the Islamic State. Lastly, it's important not to discount the Islamic State's barbaric and apocalyptic jihadist ideology. Paris and other European cities are attractive targets not only because they are easy to reach from the Middle East. They are also symbols of the reviled and "infidel" West.
Kfir: The stated goal was to retaliate for the French decision to participate in the aerial campaign against ISIS. There is, however, a different way to look at the attack. First, to manage a five-target operation, across Paris, carried out by seven or eight (possibly more) terrorists, shows sophistication. Such an operation underlies the presence of an effective network, especially if these guys are spread out across the continent—contrary to popular belief it is not easy to smuggle people into Europe and even harder to smuggle weapons and explosives. Indeed, it is important to note that those that committed the atrocity did not enter Europe with the recent deluge of refugees. The Abdeslam brothers, for instance, were born in Belgium. Second, some of the targets were "soft" ones such as the restaurants, but an attack outside the French national stadium at a time when the French president was in attendance is hard to carry out. The message, however, that the terrorists wanted to send is that nowhere is safe, even a stadium where the national team was playing. Third, the operation suggests that ISIS is expanding its base of operations, i.e., it is taking the fight to what bin Laden would have called the "Far Enemy." In other words, ISIS could be seeking to increase its presence beyond its initial base of operation, Northern Iraq and Northern Syria. Notably, three days before Paris, ISIS carried out an operation in a predominantly Shi'a area in Beirut that left 43 people dead and injured more than 200 people. In October, it carried out a bombing in Ankara that left 10 people dead and it seems that it was responsible for the bringing down of a Russian plane in the Sinai. When looking at Beirut, Ankara and Paris one could argue that ISIS is determined to fight on two fronts, near and far, and also engage in a campaign against Christians and Shi'a. An alternative explanation, however, is that the Paris bombing is a campaign of desperation, i.e., that ISIS is trying to take the fight to Europe and thus get European public opinion against further Western intervention. It is important to remember that terrorism is designed to elicit fear among the public in the hope of changing government policy.
Zoli: Scholars—not to mention policymakers and intelligence analysts—are divided on this issue. The responses often fall into two broad categories: minimalist and maximalist interpretations. Some, including President Obama, see ISIS as limited, confined regionally, a JV team, not a real existential threat—especially to core U.S. national interests. Others see this group and the conflict trends it represents as global. The civilian attack in Paris seems to point toward a broader, more offensive strategy. In any case, there is no question that ISIS' goal is to use terrorism to destabilize state authorities by showing they can't protect their people, maintain security and govern, or by sowing such internal division that societies collapse—obviously that's easier to do when governments are weak, brittle, repressive or illegitimate, as in Iraq and Syria. But it is also important to take ISIS at their word on their goals: they intend to spill the blood of all nonbelievers, mostly Muslims who reject their theocratic views, re-establish a global caliphate and advance an ISIS army to defeat crusader nations from the inside, especially those who have attacked their territory. All of this entails exerting power in its most raw and brutal form—targeting the most vulnerable populations and flaunting all traditional rules and norms associated with any form of governance, Islamic traditions, human rights and international law.
Q. What should the response be, not only by France, but by other Western countries, such as Britain and the U.S.?
Boroujerdi: I expect many more sorties against ISIS positions by France and other Western powers in the coming weeks and better information sharing between these states to deal with this fringe cult. However, this will not be enough. If we want to address the root causes of the ISIS phenomenon, we have to try to end the war in Syria, we have to put pressure on some of our "allies" like Turkey and Saudi Arabia to make the fight against ISIS a priority, we have to beef up support for Kurdish forces and others who are fighting them on the ground. But we should also realize that you won't be able to defeat an ideology with sheer use of force. The survival of the Taliban should have taught us that lesson.
Elman: France and other European countries will need to undertake both short- and long-term measures in response. While there is no 100 percent defense against Paris-type terror attacks, in the coming weeks and months European governments will need to address ways of reducing the continent's vulnerability to them. As more information about the attacks on Paris emerges, it's becoming increasingly clear that what transpired was a colossal failure of French intelligence, stemming in large part from the continued lack of adequate cross-border coordination. This enabled the Islamic State to use Belgium as a staging ground for the attack. So in the short term, French and European authorities will need to quickly improve law enforcement's surveillance capabilities and cross-national intelligence gathering. Efforts to work with local communities will also need to be stepped up in order to disrupt the ability of Islamic State terror cells to communicate, travel, and raise and move money. In the long term, France and other Western countries will need to launch an aggressive military campaign with local partners to destroy the Islamic State's center of operations in Syria and Iraq and end its hold on territory there. In the Middle East, the West will also need to find ways of addressing the Sunni Arab sense of persecution, which helped give rise to the Islamic State as a defender of Sunni interests. In Europe, the growing radicalization of Muslim youth in places like Brussels' Molenbeek neighborhood will also need to take center stage. Alienation, discontent and grievances over Europe's failed multicultural project should never be used as an excuse or justification for terrorism. But it's important to better appreciate how Islamic State recruiters feed off of, and exploit, disaffected populations.
Kfir: We need to address the crisis in Iraq and Syria. This requires recognizing that Syria is also a battleground between Saudi Arabia and Iran. There is a proxy war happening within the Muslim world that the West simply does not understand, appreciate or recognize. We see this conflict in Yemen, Nigeria, East Africa, etc. Consequently, without a resolution to the Sunni-Shi'a divide, any resolution to the ISIS problem is unlikely to occur. Syria and Iraq are quintessentially Arab World problems; groups fighting in Syria are supported either officially or unofficially by the Gulf States or people in the Gulf States who furnish weapons and money. Therefore, until the flow of financial support is closed, we are unlikely to see a resolution. From the Western perspective, the worst thing we can do is send ground troops. This is not a fight that the West can win because the laws of war do not seem to apply to such entities as ISIS, which means that we either throw the rule book out the window (which is not possible nor desirable) or continue with contained warfare, which has not been effective.
Zoli: A holistic, international response is necessary—and sorely overdue—one that robustly involves civil society. France, of course, has the inherent right of self-defense in the face of these attacks, codified (Article 51) for all nations in the Charter of the United Nations. But insofar as these attacks are part of broader jihadist violence trends across Europe, the Mideast, Central and South Asia and Africa, the exclusive use of military force to defeat extremist movements and ideologies will not succeed. We know both from recent history in the post-9/11 wars and social science research on conflict and political violence that transnational nonstate violent actors and nontraditional wars are on the rise. Even if some analysts are right that the Paris attacks signify a weakened and desperate ISIS, its fall will not shake this transnational ideology, its many geographic prongs, offshoots and groups that align with ISIS or other jihadist organizations, many now entrenched in transnational criminal networks involving corruption, political organizations and trafficking. The durable appeal of this violent ideology is apparent in the 30,000+ foreign fighters—many from Western nations with comfortable upbringings—who have voluntarily joined ISIS. In this case, it is essential for impacted states and communities to push back against the root causes and drivers of these conflict dynamics.
Q. How seriously should we be taking ISIS' stated threats against American targets, such as Washington, D.C., and New York City?
Boroujerdi: I think America is less vulnerable to Paris-type attacks thanks to its geographical distance, prowess of its intelligence/security establishment and the like. However, this is not to say that the chances are non-existent. One can expect a lone wolf attack somewhere in the U.S. to instill a sense of insecurity among the public. Targeting American embassies or cultural offices in vulnerable settings may be another way in which ISIS will try to punish the U.S. Let us not lose sight of the fact that a media/propaganda war is going on here as well. The fact that the three questions posed here all revolve around attacks and threats is an affirmation of the agenda-setting ability of ISIS.
Elman: While this threat to the U.S. homeland shouldn't be minimized, large-scale Paris-like terrorist attacks are less likely to be successfully orchestrated in the U.S. For one, unlike Europe, which doesn't yet have a continent-wide investigative agency, America has the surveillance capacity of the FBI, which makes it much more difficult for any terrorist organization to pull off a sophisticated multi-location, high-casualty assault. For another, security personnel in Europe are currently overwhelmed trying to handle the huge influx of refugees and migrants, making it difficult to weed out potential terrorists. In addition, compared to the roughly 1,550 French who have joined the Islamic State in Iraq and Syria, there are only 200 Americans believed to have traveled there, meaning far fewer returning foreign fighters that U.S. authorities need to monitor. To be sure, the threat presented by these foreign fighters who have now returned home is real, as are the security challenges that will be posed by an anticipated mass refugee and migration resettlement program. Still, for the time being the risk here in the U.S. is likely to continue to come from the independent initiatives of Islamic State-inspired "lone wolves."
Kfir: It is always important to take threats seriously. The security and intelligence establishment has enormous skill and capabilities to assess threats; what is often needed is corporation. The U.S. intelligence community is vast, with a huge budget and very capable people. However, it is also important not to overreact. One of the key things that we as a society must embrace is resilience, recognizing that our greatest strength lies in not falling prey to prejudice, bias and xenophobia, which only divides us as a nation and a people.
Zoli: There is no question the motivation and political will to strike U.S. targets—by ISIS and other jihadist organizations—is real. What is harder for law enforcement and federal defense agencies to assess is capability. This is one reason why foreign fighters are such a concern because, as recent reports show, few of the Western fighters who traveled to Syria or Iraq are in government custody. In this case, it will take a coordinated response—on the part of our domestic law enforcement and judicial systems, in our foreign policy that emphasizes supporting international coalitions, addressing protracted conflicts, power vacuums and failing states in the Middle East, and by ordinary citizens who reject religious and other forms of discrimination at the same time that we insist upon robust traditions of civil inclusivity and pluralism.