C-SPAN's 'Cities Tour' Features Syracuse this Weekend
Syracuse will be featured in C-SPAN's "Cities Tour" this weekend. C-SPAN Cities Tour staff visited numerous locations in the area to explore the unique history and literary culture of the area, including some at the University.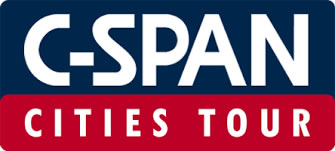 Among those profiled in the series, the team visited the Special Collections Research Center in the Syracuse University Libraries, where curator William LaMoy highlighted the Gerrit Smith Collection and the anti-slavery movement in Syracuse in mid-1800s.
Also featured were SU Press author Marsha Weissman, who discusses her book, "Prelude to Prison," and the link between school suspension and incarceration in the United States. SU History professor Carol Faulkner, author of "Lucretia Mott's Heresy," reveals the motivations of one of the most controversial women in 19th-century America.
Associate Professor of African American Studies Joan Bryant discussed the Jerry Rescue monument in Syracuse's Clinton Square. School of Information Studies (iSchool) assistant professor Jeff Hemsley discusses his book, "Going Viral," which outlines the factors that make content, like videos, go viral online.
Syracuse Mayor Stephanie Miner's segment kicks off Syracuse Weekend on Friday, Nov. 20, airing on C-SPAN's Washington Journal between 7 a.m. ET – 10 a.m. Individual segments will air throughout the weekend and the full Syracuse programming will be shown on Saturday on C-SPAN2's Book TV (Time Warner Cable channels 92 and 226) and Sunday, Nov. 22, at 2 p.m. on C-SPAN3's American History TV (Time Warner Cable channel 227).
The team also profiled a number of historic sites in the area, including the home of Matilda Joslyn Gage, Harriet Tubman House, the Erie Canal Museum and the Salt Museum. Tadodaho of the Onondaga Indian Nation, Chief Sidney Hill, talks about the history of Haudenosaunee Confederacy of Iroquois nations from its beginnings to today.
For more information, visit www.c-span.org/citiestour, where a special "Syracuse" web page will be available to view the programming after it airs. In addition, all video segments will be available indefinitely on the C-SPAN Video Library site at http://www.c-span.org .