Campus & Community
Whitman School Holds 66th Annual Salzberg Memorial Lecture Program
The H.H. Franklin Center for Supply Chain Management at the Whitman School of Management is hosting its annual Salzberg Memorial Lecture Program Thursday, Oct. 8, from 2-5:30 p.m. in Lender Auditorium.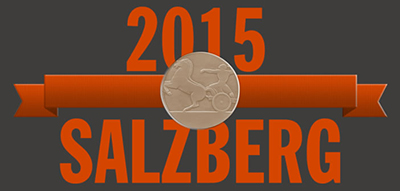 Established in 1949, the annual Salzberg event is a central component of Whitman's Franklin Center for Supply Chain Management, which is consistently recognized among the best in the country by leading publications and organizations. During the event, industry executives from leading corporations will share insights into trends, advancements and innovation in the fields of SCM, transportation and logistics. Highlights for the day include:
2:30 p.m.—Salzberg Award Presentation: Uniliver, Inc., will be recognized for its contributions as a visionary, innovator and leader in supply chain sustainability. Unilever's three pillars of sustainability, combined with its philosophy that a healthy environment leads to a healthy business, have resulted in numerous sustainability initiatives throughout the world. With operations in 190 countries, Unilever's zero waste efforts, sustainable sourcing and the ultimate impact of these practices are benchmark examples of the benefits of supply chain sustainability.
3:30 p.m.—Franklin Council for Supply Chain Management Student Roundtable Presentation: Student presenters will discuss "Cyber Manufacturing: The Future Manufacturing Paradigm."
3:45 p.m.—Dana Stiffler, vice president research, Supply Chain Gartner Research
4:15 p.m.—Panel Discussion: Manufacturing 2.0: Changing the Manufacturing Paradigm, featuring Moderator: David Aquino, senior vice president of supply chain, operations and IT, Barco Uniforms, as well as panelists Marc Beauchamp, vice president and partner, CAI Global; Paul Grasso, president and CEO, the Development Corp.; and Michael Bel­fiore, contributing writer for Popular Science, Popular Mechanics, and Automation World & Desktop Engineering.