Campus & Community
University to screen PBS documentary 'A Wing and a Prayer'
The Middle Eastern Studies Program and the Jewish Studies Program will host a special screening of the hit PBS documentary "A Wing and a Prayer."  The event will be held on Monday, Oct. 12, at 5 p.m. 060 Eggers Hall and will feature a post-screening discussion with the director.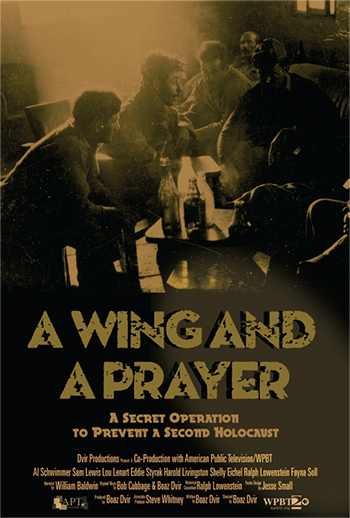 This hour-long film tells the virtually unknown story of World War II aviators who risked their lives and freedom to prevent what they viewed as an imminent second Holocaust. Directed and produced by award-winning filmmaker Boaz Dvir ("Jessie's Dad," "Discovering Gloria"), the film has aired on PBS stations around the United States.  Recent special screenings include the American Jewish Historical Society in New York City and Columbia University's satellite campus in Paris.
Narrated by actor William Baldwin, "A Wing and a Prayer" features firsthand accounts of the invasion of Israel by five Western-equipped armies on the morning after it declared independence in May 1948. Dvir filmed exclusive interviews around the world—including operation leader Al Schwimmer's only video interview—that provide rich detail about a group of men who helped reshape history, yet have been forgotten by history books. "A Wing and a Prayer" supplies that missing chapter.
"I feel lucky and honored," says Dvir, a film and journalism faculty member at Penn State University, "to have had the opportunity to tell their incredible stories."
A separate screening of the documentary will be held on Sunday, Oct. 11, at 2:30 p.m. at the Sam Pomeranz Jewish Community Center, 5655 Thompson Road, DeWitt.
Co-sponsors of the event are the Newhouse School of Public Communications, Hillel @ SU, the School of Education, the Regional Initiative for Holocaust and Genocide Studies and the Jewish Federation of Central New York.  The event is free and open to the public.