Hendricks Chapel Hosts Candlelight Vigil on Tuesday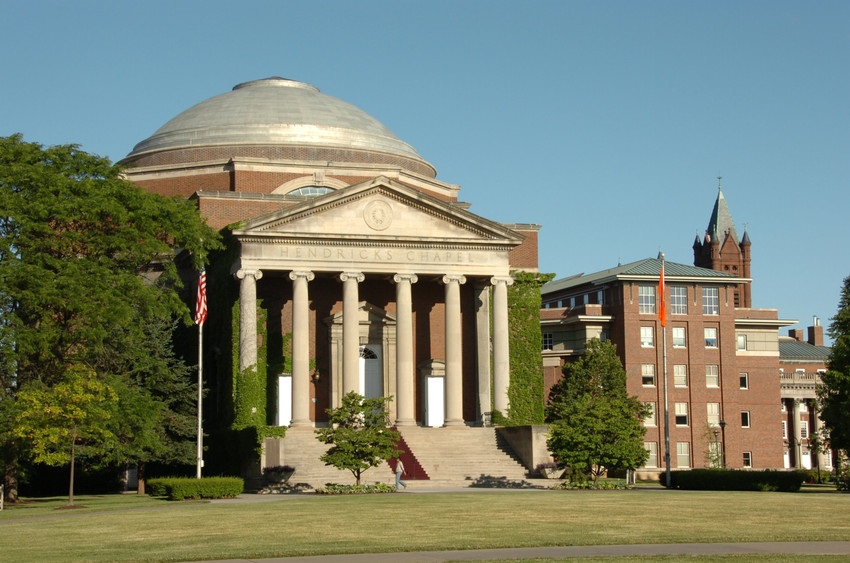 Hendricks Chapel will host a candlelight vigil on Tuesday, Oct. 6, at 7 p.m. in honor of the victims and families of Oregon's Umpqua Community College shooting.
Below is a letter from the Hendricks Chapel community:
To our beloved Syracuse Community,
Hendricks Chapel strives for justice in all of our communities as a moral, ethical and spiritual leader. We embody a diverse spiritual culture and seek to elevate the breadth of our mutual respect of every person's spiritual belief. With the emerging reports about the attack that took place at Umpqua Community College in Roseburg, Oregon our hearts break. The Chaplains' Council of Hendricks Chapel believes that every human life is valuable. As members of a university community, we mourn with the Roseburg community and send our deepest and most sincere condolences to those who lost family and friends. The reports sadden us and give us cause to press on in our pursuit of justice through interfaith dialogue. We stand alongside the Roseburg and UCC community at the loss of Lucero Alcaraz, Rebecka Ann Carnes, Quinn Cooper, Treven Taylor Anspach, Sarena Dawn Moore, Professor Lawrence Levine, Lucas Eibel, Kim Saltmarsh Dietz, and Jason Dale Johnson.
In response, the Chaplains' Council of Hendricks Chapel will hold a candlelight vigil on Tuesday, October 6, 2015 at 7 pm on the Hendricks Chapel steps. The Chaplains are available to support and assist all students, faculty, & staff in need. No matter your faith tradition or non-faith tradition you are invited to reach out to an individual Chaplain or come to Hendricks Chapel any time to discuss this tragedy further in a nurturing and supportive environment.
Rev. Stephanie Castro, Historically Black Church Chaplain
Rev. Pedro Castro, Historically Black Church Chaplain
Samuel Clemence, Interim Dean of Hendricks Chapel
Fr. Linus DeSantis, Roman Catholic Chaplain
Maggie Byrne, Roman Catholic Campus Minister
Mary Hudson, HPs, Pagan Chaplain
Rev. Colleen Hallagan Preuninger, United Methodist Ecumenical Chaplain
Rev. Gail Riina, Lutheran Chaplain
Ahmed Malik, Muslim Chaplain
Rev. Jonathan Santiago, Baptist Chaplain
Devon Bartholomew, Asst. Baptist Chaplain
Jikyo Bonnie Shoultz, Buddhist Chaplain
Rabbi Leah Fein, Hillel Campus Rabbi
Jay Koshy, Evangelical Christian Chaplain
Student Spiritual Life Council of Hendricks Chapel​