Faculty Film Picks for a Scary Halloween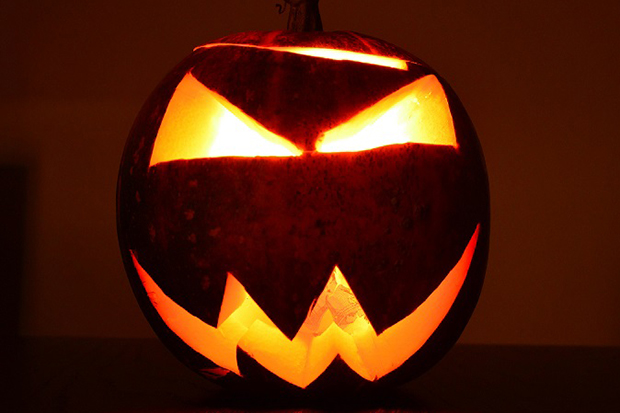 A bag of leftover candy, a dark night and a good scare make for the perfect Halloween evening. Which movie will you be watching that will make you think twice before turning out the lights?
Some faculty experts weigh in on their most frightening cinematic favorites.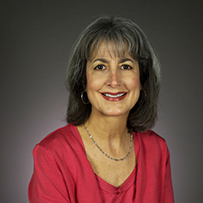 "'Psycho' is my favorite scary movie. Directed by Alfred Hitchcock, expertly edited by George Tomasini, a brilliant musical score by Bernard Herrmann, a fascinating, creepy lead performance by Anthony Perkins—it's a darn near perfect thriller with almost no explicit gore and violence."
Peggy Droz is an adjunct faculty member in the television, radio and film program in the S.I. Newhouse School of Public Communications and an instructor in the Department of Drama in the College of Visual and Performing Arts. A professional actor for over 25 years, Droz also owned the company "Get Away With Murder," for which she produced, wrote, directed and acted in team-building exercises in the form of murder mysteries.
"For a pure horror movie, for me 'The Shining' is close: it does what a good horror movie should do. You're scared of what you know (in this case it might be your spouse) and what you don't know (what is waiting around the corner). However, if I had to pick one I would still go with 'The Exorcist' as it is more primal. A mother has to watch her child possessed by the devil.
"What separates the two? For me: when I visited the location where they filmed the Overlook Hotel from 'The Shining' I thought of it for what it was: a location. When I was in Georgetown on a cold wet night and went to 'The Exorcist' steps, I was too scared to descend. A piece of filmmaking made me too afraid to walk down stairs. A great horror/scary movie keeps you frightened long after the movie is over.
"Then again—there is always 'The Notebook.'"
Professor Keith Giglio is an assistant professor in the television, radio and film program in the Newhouse School. A screenwriter and producer on such projects as "Joshua," "Return to Halloweentown," Walt Disney's "Tarzan" and "A Cinderella Story," Giglio has written for Paramount, Walt Disney and Universal studios, among others.
"For my money, 'The Texas Chainsaw Massacre' (1974) is, pound for pound, the greatest American horror film ever made. Unrelentingly brutal, bleak and disturbing, this film captures the essence of the innovative horror filmmaking in the 1970s. I think it is still quite unsettling today (although folks really need to find the original and not the various sequels and remakes).
"If folks don't want to go that far back into film history—or deal with such intensity—I highly recommend a recent Australian film called 'The Babadook.' This is a really scary film with lots of twists and psychological tension and one that feels very relevant to the contemporary era."
Kendall R. Phillips is associate dean of Global Academic Programs and Initiatives and professor in the Department of Communication and Rhetorical Studies in the College of Visual and Performing Arts. The author of "Dark Directions: Romero, Craven, Carpenter, and the Modern Horror Film" and "Projected Fears: Horror Films and American Culture," Phillips explores concepts of advocacy, controversy, dissent and public memory in various rhetoric, including comic books, film, political speeches and scientific controversies.
"Every year around Halloween, I always try to watch either Alfred Hitchcock's 'Psycho' (1960) or Stanley Kubrick's 'The Shining' (1980), which have been my two favorite horror films since I was a teenager. In fact, both helped awaken my 'cinephilia' at a young age, raising my awareness of authorship and film history. Returning to those films with greater knowledge of a personal vision and a signature style from Hitchcock and Kubrick enriched my appreciation for them as texts full of thematic and ideological significance.
"Of course, I continued to admire them as horror films, as well, not only for their place within the development of the genre and contemporary American cinema, but also for the sheer force of their visceral impact. The ways in which both films build atmosphere and suspense don't just hold up over time—they seem perpetually modern."
Will Scheibel is an assistant professor of film and screen studies in the Department of English in the College of Arts and Sciences. Scheibel's research focuses primarily in the studio and post-World War II periods of Hollywood history, and he is the author of the upcoming book on director Nicholas Ray, "American Stranger."
"One of the most frightening films I have ever seen is 'Eyes Wide Shut' (1999) by Stanley Kubrick. I would imagine that if one were to name a Kubrick film it would most likely be 'The Shining,' and it is more in the tradition of a horror movie.
"However, 'Eyes Wide Shut' is a psychological 'horror film' in that it deals with the deepest fears surrounding sexual and moral uncertainties and the devastating effect these fears have on personal relationships. The film centers on the main character discovering that his wife cheated on him … maybe. This sends him into a dangerous night-long trip into his personal hell."
Owen Shapiro, the Shaffer Professor of Film and the coordinator of the film program in the College of Visual and Performing Arts, is co-founder and artistic director of the Syracuse International Film Festival. He is an award-winning experimental documentary filmmaker, having made more than 30 films and a dozen videos on a wide range of subjects, and is the president of the International Filmmaking Academy, Bologna, Italy.