Campus & Community
Libraries to Host Series on Accessibility in Museums, Libraries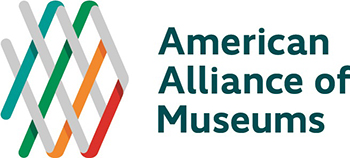 The Syracuse University Libraries will host a three-part webinar series on accessibility, organized by the American Alliance of Museums, in collaboration with the Coalition to Advance Learning in Archives, Libraries and Museums. Called Stories of Inclusion: Inclusive Practices at Cultural Institutions, the three "watch and talk" events will take place on Oct. 7, 14 and 28, from 1:30-4:30 p.m. in Bird Library. Individual session titles are:
Oct. 7: ADA at 25 and Universal Design at Cultural Institutions
Oct. 14: Responding to Visitors who are Deaf, Hard-of-Hearing, Blind or with Low Vision
Oct. 28: Responding to Visitors with Cognitive, Developmental and Emotional Disabilities
Experts and advocates will explore issues of accessibility and inclusion from the perspective of visitors, staff and facility or program users in museums, libraries, archives and other cultural institutions. Presenters will highlight case studies and examples of inclusive practice, addressing and responding to the first-hand stories of visitors with disabilities.
There is no charge to attend; this program is supported in part by a grant from the Institute of Museum and Library Services.
To register for the event at Syracuse University, complete the online RSVP form. For additional program information, visit the AAM website, email Syracuse University Libraries host Lisa Moeckel at lemoecke@syr.edu, or contact Greg Stevens at AAM, gstevens@aam-us.org.