Campus & Community
Blackboard Faculty Day is Oct. 9
Information Technology Services invites all faculty to attend the University's Blackboard Faculty Day on Friday, Oct. 9, from 10 a.m. to 3 p.m. in 304 Schine Student Center.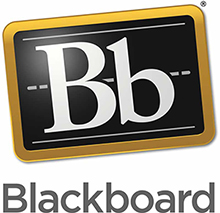 This day-long event is designed specifically for Syracuse University and SUNY College of Environmental Science and Forestry faculty members and instructors who are interested in learning how to best utilize Blackboard to support their teaching and their students' learning. The day will consist of various sessions led by staff members from Blackboard, which are designed to help you create richer, more engaging educational experiences for your students. You can attend all day, or pick and choose the sessions you want to attend. Last year more than 150 people registered for the event.
This event is free for faculty, and includes lunch for those who register; you only need to register if you plan to attend lunch; please register for lunch as soon as you can.
Please click here for the registration form and additional details.
For more information, contact Michael Morrison, manager of Online Learning Services, at 443-1806 or memorr02@syr.edu .