Campus & Community
Sustainability Faculty Fellows Program
Faculty from all disciplines at Syracuse University and Le Moyne College are invited to apply for a new interinstitutional initiative: Fall 2015 Sustainability Faculty Fellowships. Each institution will award up to three fellowships to promote learning, scholarship and pedagogy related to the theme of climate change and social justice.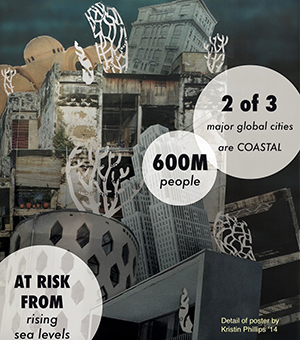 The remarkable papal encyclical on climate change, "Laudato Si," issued in June, is an invitation to dialogue not only about the scientific, technical and economic dimensions of climate change but about its moral, ethical and social dimensions as well. A similar range of issues informs the book  "This Changes Everything" by journalist Naomi Klein (2014). In the coming semester, the SU and Le Moyne communities will host leading experts about the papal encyclical and Klein herself, as well as the trailblazing climate scientist Michael Mann, author of "The Hockey Stick and The Climate Wars" (2012). The Faculty Sustainability Fellows program will draw on this confluence of opportunities to bring together faculty from both institutions to explore issues of climate justice and brainstorm about ways to extend this important dialogue into the classroom and student research.
The SU Sustainability Faculty Fellows are supported by the office of the Vice President for Sustainability Initiatives. The LMC Fellows are supported by the McDevitt Center. Fellows will receive stipends of $500, with the potential for modest additional funding to support collaborative initiatives. Fellows will be expected to attend three events, plus two additional meetings, and to submit a brief written report that relates the topics discussed to their respective disciplines and then lays out one or more specific ways they could be used to enhance the curriculum and opportunities for collaboration between SU and Le Moyne. This could include a lesson plan, a new course description, ideas for student research projects, study abroad, as well as local or more broadly-based engagement opportunities. Faculty who are not already experts on climate change or sustainability are particularly encouraged to apply.
The application deadline is Sep. 1 and decisions will be announced no later than Sept. 7. Application instructions are available at:
http://sustainability.syr.edu/academics/academic-programs/faculty/sustainability-faculty-fellows-program/.
Contact: Rachel May
Office of Sustainability, Vice President for Sustainability Inititatives
443-9726
sumay@syr.edu