Associate Professor of Law Nathan Sales Provides Insights on Clinton Email Investigation
Did Hillary Clinton's private email server break the law on mishandling classified information? Maybe, but it's too soon to say.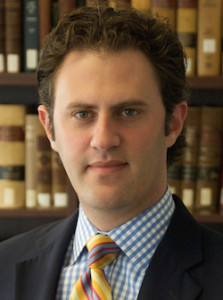 Federal law makes it a crime to "knowingly" store classified information at an "unauthorized location." Government investigators are now reporting that, when she was Secretary of State, Hillary sent "potentially hundreds" of classified emails over the server set up in her New York home. But the key word in the statute is "knowingly," and at this point it isn't yet clear if she knew the information she was sending was classified.
So why is the FBI getting involved? The most likely reason is to investigate whether anyone hacked into her server and stole classified data.
In 2013, a Romanian hacker broke into the AOL account of Clinton adviser Sidney Blumenthal and posted Hillary's private address (hdr22@clintonemail.com) on the Internet. Other hackers — or, worse, spies — very easily could have used the same techniques to gain access to her server. And that's why her e-mails are potentially more troubling than the recent David Petraeus affair. Digital espionage can be much more harmful than spying in the analog world. If Chinese or Russian spies wanted to copy the retired general's classified handwritten notebooks, they would have had to mount a costly and risky operation to break into his house undetected. But hackers can compromise information on an e-mail server from anywhere on the planet, with just a few keystrokes.
Nathan A. Sales is Associate Professor of Law at the Syracuse University College of Law and is available to speak with media. He can be contacted at nsales@law.syr.edu.
He teaches and writes in the fields of national security law, counterterrorism law, administrative law, constitutional law, and criminal law.