Media, Law & Policy
Mandela Washington Fellows Attend Program at Maxwell
Beginning June 22, a group of 25 young leaders from countries across sub-Saharan Africa will gather at the Maxwell School for a six-week program of study. Participants, known as Mandela Washington Fellows, are part of the Young African Leadership Initiative (YALI) and will take part in daily classes and activities focusing on leadership, public administration and critical questions of public policy. Classroom discussions will be supplemented by meetings with city and county leaders, area businesses and local nonprofit organizations.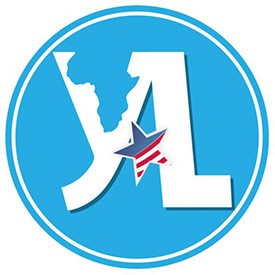 The fellows studying at Maxwell represent 15 African nations and a wide range of disciplines, including medicine, journalism, veterinarian medicine, energy and development, agriculture, health and financial management.
The program, begun in 2014, is administered by the U.S. Department of State to enhance leadership skills, spur entrepreneurship and connect young African leaders with one another and with Americans. Over 500 leaders come to the United States annually for leadership training, academic coursework and mentoring.  Program participants then put those new skills to practical use to propel economic growth and prosperity and strengthen democratic institutions in their home countries. Syracuse is one of only 20 universities across the U.S. chosen to host a YALI group.
At the end of their stay in Syracuse, participants will travel to Washington, D.C., for a three-day Presidential Summit.
Participants:
Abdela Alite, Ethiopia, head of South Omo Zone Health Department—South Omo Zone Administration
Aurelie Adam Soule, Benin, telecom engineer, head of the Frequencies Management Department— ARCEP Benin
Leticia Asumu Bengo, Equatorial Guinea, program specialist—UNDP
Ludo Chube, Botswana, journalist – Government of Botswana, Department of Information
Jacqueline Daka, Botswana, environmental health technologist—Ministry of Community Development, Mother and Child
Bernard Ekuwam, Kenya, ward administrator—County Government of Turkana
Jane Jere, Malawi, medical officer—Ministry of Health
Serge-Aime-Joachim Kazagui, Central African Republic, editorial coordinator—La Paix (daily newspaper)
Angela Kirabo, Uganda, research scientist, Food Product Development, Processing and Applications (in charge of quality assurance)—Uganda Industrial Research Institute
Carl Adams Kopati Gbali, Central African Republic, telecommunication administrator —Agence de Régulacion des Télécommunications
David Majambere, Burundi, head of Burundian Network Control Center—Regideso
Elina Massite, Kenya, forensic manager—Liberty Africa
Thato Mochone, Lesotho, media practitioner—Ministry of Communications, Science and Technology
Emmanuel Mogofe, South Africa, manager—Provincial Treasury
Jamila Aliyu Mohammed, Nigeria, assistant lecturer—Ahmadu Bello University Zaria
Zibuyisile Mthiyane, South Africa, portfolio manager—Eskom
Kampamba Mubanga, Zambia, senior legal assistant—Ministry if Local Government and Housing
Chisanga Mwaba, Zambia, district veterinary officer—Ministry of Agriculture and Livestock, GRZ
Aaron Mwewa, Zambia, assistant editor of parliamentary publications—National Assembly of Zambia
Norah Ngatjizeko, Namibia, economist—Ministry of Trade and Industry
Michel Okan, Benin, United Nations volunteer (UNV), Peacebuilding Fund Program Assistant—UN Multidimensional Integrated Stabilization Mission in Mali
Bobwealth Oakina Omontese, Nigeria, research fellow II/lecturer II—National Animal Production Research Institute
Orapeleng Phuswane, Bostwana, medical doctor—Ministry of Health, Department of Clinical Service
Churchill Saoke, Kenya, tutorial fellow/assistant lecturer—Jomo Kenyatta University of Agriculture and Technology
Adalberto Furtado Varela, Cabo Verde, advisor to the minister of higher education, science and innovation—Ministry of Higher Education, Science and Innovation