Campus & Community
INSCT, NATO CCDCOE to Host Cyber Espionage Workshop
Contemporary cyber spies—often under the control of nation states—are just as likely to be plundering the intellectual property and customer information of international businesses as waging covert cyberwar against military enemies. With cyber espionage becoming a growing economic as well as national security threat, in March  CIA Director John Brennan announced that the agency will treat it as a major new focus of both U.S. offensive and defensive strategy.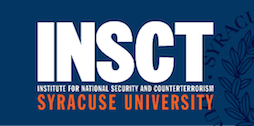 Yet legal, policy and technological means for countering cyber espionage are not always clear. In order to examine the state of domestic and international approaches for controlling—and to offer recommendations for policymakers and practitioners who are addressing—this postmodern form of economic, military and industrial spying, the Institue for National Security and Counterrorism (INSCT) is joining with the NATO Cooperative Cyber Defence Center of Excellence (CCDCOE) to host "Controlling Economic Cyber Espionage," an interdisciplinary workshop to be held at the College of Law June 18 and 19.
The workshop convenes cyber espionage and cyber warfare experts from around the globe, including: Michael Schmitt, director of the Stockton Center for the Study of International Law at the U.S. Naval War College; Joel Brenner, former Inspector General, U.S. National Security Agency; Herb Lin, senior research scholar for cyber policy and cecurity, Hoover Institution; Xiaofeng Wang, researcher, Center for American Studies, Fudan University, Shanghai, China; Gregory Nojeim, senior counsel, Center for Democracy and Technology; and Liis Vihul, Law and Policy Researcher, CCDCOE, who was a project manager for the "Tallinn Manual on International Law Applicable to Cyber Warfare." Representing a cross-section of Syracuse University schools and colleges will be William C. Banks, director of INSCT; Shiu-Kai Chin, professor in the College of Engineering and Computer Science (ECS); Nathan Sales, associate professor in the College of Law; James B. Steinberg, dean of the Maxwell School; and Laura Steinberg, professor in ECS. A complete list of participants—as well as the schedule and list of topics—can be found at http://insct.syr.edu/cyberespionage/.
In exploring the state of contemporary cyber espionage, panels will ask who is doing the spying and by what methods, what is the current thinking of government and industry about the problem, and what methods of protection—such as identity assurance—currently exist. The workshop also will analyze the domestic and international law and policy landscape to ascertain what reforms and actions are necessary as cyber espionage—and cyber war in general—evolves.
Answers will be drawn from the disciplines of foreign and domestic law, public policy, international affairs, defense strategy, law enforcement, computer engineering and finance. Selected papers from the workshop will be gathered for publication by NATO CCDCOE and others in a special edition of the Journal of National Security Law and Policy, which is jointly published by INSCT and Georgetown Law and available at http://jnslp.com.