Campus & Community
Women in the Media: Angie Martinez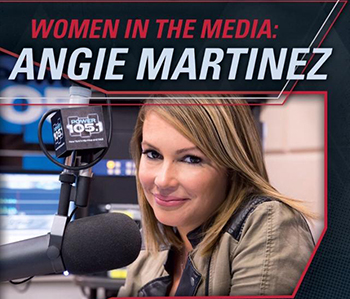 The Syracuse University Chapter of the National Association of Hispanic Journalists (NAHJ) continues its annual "Women in the Media" series, which highlights exceptional women who are at the forefront of shaping the media. This year, NAHJ has collaborated with the brothers of Phi Iota Alpha Fraternity Inc. to present Angie Martinez on Monday, April 6, at 7 p.m. in Newhouse's Joyce Hergenhan Auditorium.
Known as "The Voice of New York," Martinez's extensive on-air radio hosting experience has allowed her to become the media trailblazer she is today. A multimedia host, spokeswoman, actress, recording artist, entertainment personality, author and philanthropist, Martinez will discuss her professional work across the media landscape.
NAHJ and the brothers of Phi Iota Alpha invite and welcome all to the event to hear how Martinez has come to be one of the most influential personalities in popular culture as well as hear how she has provided a cultural voice for her community.
Contact: Maria Veronica Roman
National Association of Hispanic Journalists
914-882-2510
NAHJatSU@gmail.com