Media, Law & Policy
Maxwell Has Strong Representation in 2015 Presidential Management Fellowship Program
Six current and former students of the Maxwell School have been selected for the highly competitive 2015 Presidential Management Fellowship Program (PMF).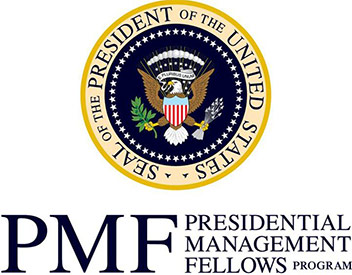 Created more than three decades ago, the PMF Program is a flagship leadership development program for advanced-degree candidates who, if selected, receive two-year appointments within federal agencies.  The program attracts and selects the best candidates possible, particularly those with the greatest potential to become government leaders.
Out of 7,800 applicants this year, 600 were chosen for the program;  the six from Maxwell are Jesse Campion '15 MPA/JD; Maria Carlson '15 MPA; Sean Comber '15 MPA/IR; Anna Nicol '15 MPA/IR; Stacy Lemery '13 MAIR;  and Neil Wakeman '14 MPA.   They will spend their two years as fellows gaining valuable professional development and significant federal career experience, with the opportunity to convert to a permanent position within the federal government when their fellowships are complete.
"Being selected as a PMF finalist is an incredible honor for me," says Campion, an Army veteran.  "The selection tells me that my government recognizes and affirms my continuous commitment to public service.  Now as a PMF Fellow, I am excited to once again pursue an exciting career in public service, develop as a leader within the federal government and uphold that commitment for the benefit of my country."
"Maxwell is honored to have such a strong representation this year in the PMF Program," says Dean James Steinberg.  "The selection of these Maxwell students and alumni is a reflection of both the remarkable talent of our students and the value of our interdisciplinary public administration and international relations programs in preparing them for rewarding careers in public service."