Earthfest Celebrates Earth Day with Art, Speakers, Local Food
Earthfest, a music and art festival to celebrate this year's Earth Day (April 22), will be held from noon to 6 p.m. Sunday, April 19, at the Thornden Park Amphitheatre. The event is free and open to the public.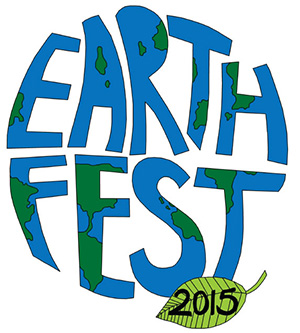 The event is being sponsored by the New York Public Interest Research Group (NYPIRG), Students of Sustainability and the Syracuse University Sustainability Division. The goal of the event is to inspire people to live more conscious and sustainable lifestyles through various interactive activities.
Earthfest will feature art installations from various student groups, live music, prominent speakers, local food from such places as Strong Hearts and Avocadough, and fun activities, such as face painting, henna art and yoga.
Earthfest gives the Syracuse community a space to share intellectual and environmental ideas outside of the academic setting in a way that will celebrate a vision for a sustainable future.
In order to promote the event, students have been tabling in various residence halls and academic buildings and giving out promotional items made out of recycled materials. Students have also been giving out reusable water bottles to encourage students to drink tap water and from water fountains across campus.
A promotional video can be viewed at https://www.youtube.com/watch?v=cNSHHVFtyL8.