Campus & Community
Comment Period for Academic Strategic Plan Runs through April 10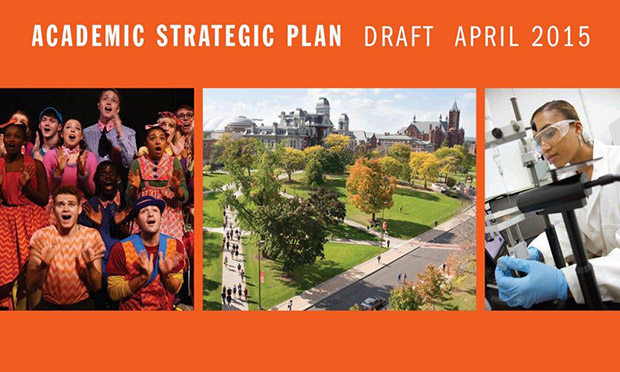 The working draft of the Academic Strategic Plan is now available, and the open comment period for the plan runs through April 10. The draft reflects the Vision and Mission statements, findings of seven working groups and input from many faculty, students, staff members, alumni and supporters. Findings are grouped into six thematic areas, with accompanying goals and potential goals and potential actions to move the University toward those goals.
After the open comment period, the Steering Committee will review all feedback and make revisions. A subsequent will be delivered to Chancellor Syverud in late April, and shared with the Board of Trustees in May.
To read the draft of the Academic Strategic Plan and provide your feedback, visit here.
Syracuse University Academic Strategic Plan Draft and Open Comment Period from Syracuse University News on Vimeo.