Campus & Community
Become a Syracuse University Wellness Champion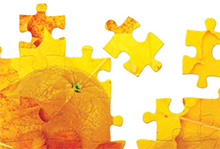 Join a network of Syracuse University faculty and staff from different departments and backgrounds who are passionate about wellness and strengthening the culture of wellness here at the University. The University Wellness Initiative for faculty and staff will be kicking off the Wellness Champion Network with a luncheon meeting on April 30 from noon-1 p.m. in 500 Hall of Languages.
The University Wellness Initiative, led by Executive Director Gail Grozalis, supports the health and wellness of Syracuse University faculty and staff by providing them with programs and resources to make healthy choices, and by fostering a culture of wellness. By promoting wellness within their departments, Wellness Champions are an integral part of this initiative.
Working together, we can create a healthier campus community!
For more information and Wellness Champion application, go to: http://wellness.syr.edu/ and click on the Wellness Champion Network tab.
Applications are due by April 24.
Become a Syracuse University Wellness Champion, Apply Now (Faculty and Staff).