Campus & Community
University to Host EducationUSA Academy with U.S. Department of State
Syracuse University has announced its partnership with the U.S. Department of State to host the EducationUSA Academy Pilot Program in July 2015. The four-week academy will provide English language courses, college preparatory content and cross-cultural activities to self-funded 15-17 year old students, primarily from Brazil, Colombia, Ecuador, Mexico and Peru.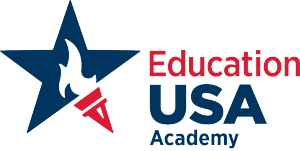 The EducationUSA Academy supports President Obama's "100,000 Strong in the Americas" initiative, which aims to increase educational exchange opportunities between the United States and the Western Hemisphere. A key goal of the academy is to create a pipeline to U.S. higher education for international students who normally would not have considered pursuing a two- or four-year degree in the United States, by providing them with information, skills and experience to apply to and be successful at a U.S. college or university. Potential applicants can apply directly to Syracuse University Summer College; applications will be accepted until May 15. More information on the program, including application procedures and fees, can be found at http://summercollege.syr.edu/educationusa-academy.
This pilot program is made possible through a collaboration between Syracuse University's English Language Institute (ELI) and its Summer College for High School Students. Students will take intensive English language classes mixed with college preparatory content through the ELI, covering material such as how to apply to U.S. colleges and universities, how to write a strong essay, U.S. professors' expectations around academic work and classroom participation, strategies for taking required standardized tests and much more. They will experience life on a U.S. college campus for four weeks, live in residence halls, eat in dining facilities and socialize with American students.
Summer College will coordinate programming through which academy students will also have the opportunity to tour at least five diverse U.S. college or university campuses during the program. Additionally, the program will include fun activities such as picnics and volleyball games with American students. Academy students will attend university or community sports and arts events and visit local tourist sites such as state parks and museums.
"Given our shared commitment to preparing students for university life, we are delighted to have this opportunity to partner with EducationUSA in piloting this exciting program," says Matthew Fee, director of Summer College at Syracuse University.
The U.S. Department of State's EducationUSA advising network includes hundreds of advising centers in 170 countries around the world that provide prospective international students with accurate, current and comprehensive information about U.S. higher education while supporting U.S. institutions' international student recruitment efforts. International education prepares students for today's globalized economy, and develops the relationships between people and communities in the United States and around the world that are necessary to solve global challenges.
For more information, contact the Bureau of Educational and Cultural Affairs at ECA-Press@state.gov or Syracuse University Summer College (attn.: Matthew Fee) at sumcoll@syr.edu. Follow the conversation on Facebook and Twitter at #EdUSAcademy.