Campus & Community
University to Add Pop-up Shop for Aspiring Entrepreneurs
The Syracuse University community has a thriving entrepreneurship ecosystem. The Whitman School of Management is top ranked in entrepreneurship, there is an on-campus student incubator (Couri Hatchery) as well as an off-campus student incubator (Student Sandbox), there are entrepreneurship courses in many of the schools and colleges on campus, and SU has entrepreneurs in residence in the Falcone Center for Entrepreneurship on campus and at The Tech Garden in downtown Syracuse.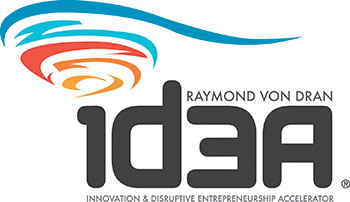 Another exciting element is being added to the entrepreneurship ecosystem; students at SU will have a pop-up shop space in Marshall Square Mall.
Julia Haber, first-year student in the S.I. Newhouse School of Public Communications, learned of the entrepreneurial spirit at the University after visiting the campus while in high school and wanted to be a part of it. Haber has partnered with IDEA to host a competition for student entrepreneurs who want to use the pop-up shop space and the mentors who will come with that space.
"The goal of this competition is to find student entrepreneurs that can really use the pop-up space to move their business forward," says Haber. "Winners will be awarded space for several weeks to a month to test their product or service, as well as a mentor to aid in their success."
Large cities have seen pop-up shops since the 1990s. An alternative to bricks and mortar, pop-up shops are short-term spaces that offer many benefits, including an avenue for testing, launching and selling products and services, building brand awareness and a customer base, and testing a location or market.
"A pop-up shop is for the most-needed type of American entrepreneurship: small business," says Sean Branagan, director of Newhouse's Center for Digital Media Entrepreneurship. "In the current entrepreneurial eco-system at SU, there is no place for new retail to launch and test the market. This pop-up shop will be a perfect place to launch a new retail product, retail store or other consumer product and see how the market responds."
The pop-up shop is powered by AT&T, which has been a partner with organizations in Central New York to create opportunities for entrepreneurship and innovation. In fall 2014, AT&T sponsored the AT&T Central New York Civic App Challenge, a two-month virtual hackathon in which developers were encouraged to "solve local" by building smartphone apps that serve Central New Yorkers. Winners received cash prizes totaling $18,000.
"AT&T is proud to partner with Syracuse University to give young entrepreneurs the opportunity to test their products and services at their very own storefront and to offer them the invaluable experience of operating their own business under real world economic market conditions," says Marissa Shorenstein, AT&T's New York president. "This unique competition is a natural collaboration for AT&T because it aligns with our company's commitment to support and inspire local innovation and technology.  I wish all the participants good luck and I am looking forward to visiting the pop-up shop when it opens for business."
Students interested in applying for pop-up space should complete the application by April 17. Students are encouraged to contact Stacey Keefe (sekeefe@syr.edu), executive director of IDEA, to learn more about the space and how they might use it.
The Raymond von Dran IDEA is part of Academic Affairs and provides contacts, resources and funding support for all students interested in entrepreneurship. To learn more about IDEA, email idea@syr.edu.