Arts & Culture
Two SU Press Authors among Finalists for 2015 Man Booker International Prize
Two Syracuse University Press authors have been named finalists for the 2015 Man Booker International Prize. Ibrahim al-Koni, author of "A Sleepless Eye" (2014), and Hoda Barakat, author of "Disciples of Passion" (2005), are among the 10 finalists.
The announcement can be located here.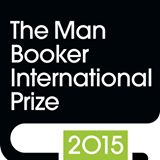 The Man Booker International Prize recognizes one writer for his or her achievement in fiction. The prize, worth £60,000, is awarded every two years to a living author who has published fiction either originally in English or whose work is generally available in translation in the English language. The winner is chosen solely at the discretion of the judging panel and there are no submissions from publishers.
The Man Booker International Prize is significantly different from the annual Man Booker Prize for Fiction. In seeking out literary excellence, the judges consider a writer's body of work rather than a single novel.
For over 70 years, Syracuse University Press has been committed to serving scholars and scholarship, promoting diverse cultural and intellectual expression, and preserving the history, literature, and culture of our region. The Press publishes rigorously edited, beautifully designed, and critically acclaimed books in specialized areas, including Irish Studies, Judaica, Middle East Studies, Native American Studies, New York State, and Peace and Conflict Resolution.