Health & Society
March Is National Social Work Month
As the National Association of Social Workers (NASW) began its annual commemoration of National Professional Social Work Month on March 1, the School of Social Work in the Falk College has planned a series of activities as part of its month-long national celebration.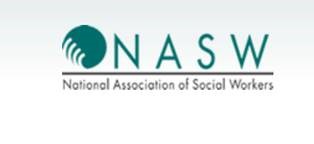 The NASW designated March as National Social Work Month in the 1960s to provide recognition and a voice for social workers, who represent one of the largest professions in the country. The Syracuse University School of Social Work, which has educated generations of social workers for more than 50 years, has been recognized nationally for community organization and activism, clinical training in family systems, gerontology, and concentrations in health and occupational social work.
Members of the NASW New York State Central Division and Falk College will co-sponsor lunch or dinner for social work students, which includes a meal of soup and bread to remind students of the profession's history of advocacy and to emphasize that many families share only the humblest of meals each day. This year's Soup Day will take place Tuesday, March 24, from 11 a.m.-1 p.m. and 5-7 p.m. The location is the second floor of the new Falk Complex, just outside of the Student Lounge (Room 216).
A workshop, for field instructors only, titled "Refilling the Cup: Self-Care for You and Your Intern," will focus on the importance of effective communication, readiness for field work and balance. Students and faculty will spend time in March preparing for the annual New York City Social Welfare History Tour sponsored by the Alan B. and Barbara Mirken Foundation. During the field learning experience that will take place April 1-3, students will study the development of U.S. social welfare touring sites important to social work history and contemporary practice, including: Goddard Riverside Community Center,  Lower East Side Tenement Museum, Mount Sinai Hospital and The Center.