Campus & Community
Additional Security Measures in MySlice
To better protect employees' personal and financial information, the Comptroller's Office and Information Technology and Services are announcing additional security measures pertaining to MySlice.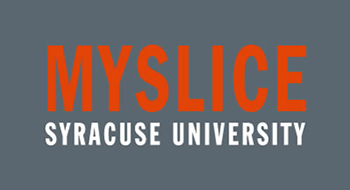 Various universities have reported an increase in the number of attempts to access employee information through email or other phishing communications. Many times these individuals are masquerading as representatives of various departments within the university.
Please note that while you may be asked for personal or financial information from within the secured MySlice application, Syracuse University's business and administrative units will not ask you to divulge such information via email.
Beginning on Friday March 27, additional security measures will be instituted within MySlice. These additional security measures will ask for information known only to you before directing you to the requested page or action. The following self-service links within MySlice have been modified:
View/Update My Direct Deposit
View My W-2 Form
View/Update My Federal Tax
View/Update My NY State Tax
View/Update My NYC/Yonkers Tax
If you have any questions regarding these new measures please contact the Payroll Service Center at 315-443-4042 or payroll@syr.edu.