University Hosts White Ribbon Campaign Pre-Launch Event March 2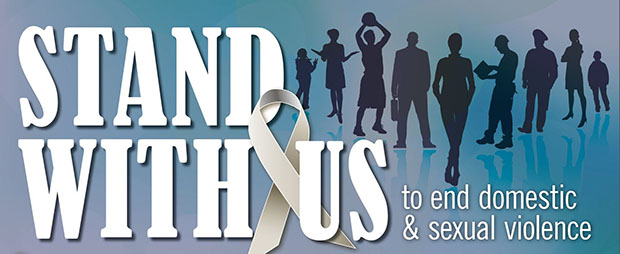 On Monday, March 2, Syracuse University will kick off the annual Vera House White Ribbon Campaign with a pre-launch event at the men's basketball game against the Virginia Cavaliers in the Carrier Dome. Students, staff, faculty and community members will be able to learn more about the 21st Annual White Ribbon Campaign and lend their support during this event. The game begins at 7 p.m.
Student volunteers will distribute White Ribbon Campaign awareness wristbands and collect donations at each Dome entrance. Vera House and Syracuse University representatives will also host information tables in the back court. Attendees can visit the tables to learn more about Vera House programs and services, purchase raffle tickets for gift baskets to support the White Ribbon Campaign, and learn more about student services and prevention and education efforts at Syracuse University.
The White Ribbon Campaign runs from March 20-29. This year, community members are encouraged to "Stand With Us" to end domestic and sexual violence. The 2014 White Ribbon Campaign involved more than 25,000 people in the Greater Syracuse community. The white ribbons and wristbands distributed throughout the campaign make an important statement that you will never support, commit or remain silent about abuse. All proceeds raised from the White Ribbon Campaign will support Vera House education and awareness programs and services.
For more information about Vera House or the White Ribbon Campaign, please visit the Vera House website.