Campus & Community
University Celebrates Winter Carnival Feb. 23-28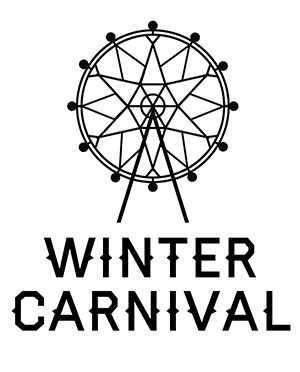 Winter Carnival 2015 brings diverse outdoor and indoor activities to students so they can enjoy the winter weather and celebrate this long-standing Syracuse University tradition. Coordinated by the Traditions Commission and Office of Student Activities, this year's Winter Carnival will run Feb. 23-28 and include performances, a chili cook-off, comedy shows, ice skating and a game viewing for the Syracuse University vs. Duke men's basketball game on Feb. 28.
Some highlights of the week include:
Feb. 25—Students can participate in the ever-popular Trivia Night at 8 p.m. in Schine 304. No tickets needed and free snacks provided.
Feb. 26—Chili Cook-Off begins at 10:30 a.m. on the HBC Patio. Free chili tasting until it is gone!
Feb. 27—Zamboni Revolution presents the Every 12 Months Comedy Show at 8 p.m. in the Schine Underground. Tickets are $3 at the Schine Box Office.
Feb. 27—Glow in the Dark Late Night Skate Night will take place at Tennity Ice Pavilion from 9 p.m.-midnight. The event includes free skate rental and entry, hot chocolate and giveaways.
Feb. 28—Syracuse University vs. Duke men's basketball game viewing will take place in 304 Schine (doors open at 6:30 p.m.; game at 7 p.m.). The game viewing includes free food and giveaways.
Feb. 28—Free laser tag is happening in Goldstein Auditorium from 8p.m.-midnight.
A full list of events can be found on the Winter Carnival website.