Campus & Community
Greek Life Presents 'Just Bring Your Hands'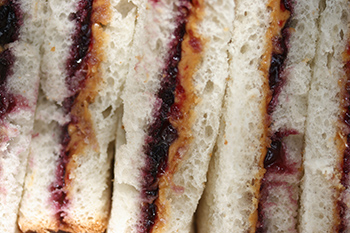 The Office of Fraternity and Sorority Affairs, within the Division of Student Affairs, presents its second annual "Just Bring Your Hands" event Sunday, March 1, from 11:30 a.m.-1:30 p.m. in Goldstein Auditorium. Students will come together and make sandwiches for the Samaritan Center, a local nonprofit organization committed to serving the hungry and those in need in Central New York in order to promote their welfare, dignity and self-sufficiency.
"We are looking forward to another successful year," says Evan Konecky, a graduate assistant in the Office of Fraternity and Sorority Affairs. "We would love to see this become a staple service project for the Greek life community."
This is the second year that theUniversity's Greek community is participating as a collective whole to support the event. Last year, the Greek community made more than 1,800 sandwiches for those in need. This year's goal is 2,000 sandwiches. TOPS Friendly Markets, a leading full-service grocery retailer, is partnering with Greek Life and is donating the peanut butter, jelly and bread for this year's event.
For more information about the "Just Bring Your Hands" event, contact Konecky at 315.443.2183 or eskoneck@syr.edu.