Glow-in-the-Dark Dance Party Introduces Students to Consent
The Office of Residence Life and Office of Health Promotion are partnering to host the "Glow Party, Dance Party" on Saturday, Feb. 21, from 11:30 p.m.-2 a.m. in the Schine Underground. The event is open to all students. Tickets are $3 and available at the Schine Box Office.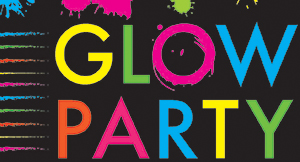 The dance party, which was organized as part of the Got Consent? Be SU.R.E. campaign, combines dancing and activities with consent education. The dance party will have music provided by DJ Strikah, free glow-in-the-dark giveaways and consent-related activities. These activities will give students a chance to interact with the idea of consent, including signing on to the It's On Us pledge to help end sexual assault, a Q&A station for students to ask any question about consent and a word scramble competition connected to the Got Consent? Be SU.R.E. campaign.
"We are excited to host what will be a great night for students," says Steven Contreras, an assistant residence director and staff organizer of the event. "The Glow Party, Dance Party will also provide a fun space to talk and learn about consent."
The Got Consent? Be SU.R.E. campaign is part of an expanded consent campaign to educate students on the meaning of consent. The campaign promotes the notion that there should be shared understanding, respect and enthusiasm by all parties before engaging in any sexual activity. View the calendar of Got Consent? Be SU.R.E. events here.
For more information or questions about the Glow Party, Dance Party, contact Contreras at stcontre@syr.edu.