Arts & Culture
University Singers to Compete in International Choral Festival
The Syracuse University Singers have been selected to compete in the mixed choir category of Florilège Vocal de Tours, an international choral song competition to be held May 29-31 in Tours, France.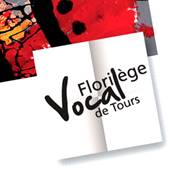 The festival will be the centerpiece of the group's first international tour. Under the direction of John Warren, associate professor and director of choral activities in the College of Visual and Performing Arts' Rose, Jules R. and Stanford S. Setnor School of Music, the choir will travel to France May 25-June 4, with stops in Paris, Chartres, Rheims and Strasbourg, in addition to Tours. The tour is sponsored by a generous gift from an anonymous donor.
For nearly 50 years the University Singers have upheld a rich tradition of excellence in choral singing characteristic of the most select vocal musicians of the Setnor School of Music. The choir has been invited to sing for multiple conferences of the American Choral Directors Association, including its recent appearance at the 2014 Eastern Division Conference in Baltimore. Additionally, the ensemble has toured throughout the east coast of the U.S. and Canada.
The ensemble is comprised of 32-40 undergraduate and graduate students from a variety of disciplines and regularly performs with professional orchestras in Syracuse. Recent masterworks include the Requiems by Brahms, Fauré and Verdi; Beethoven's 9th Symphony; Mahler's 2nd Symphony; and Haydn's "The Creation."
Connect with Syracuse University Choirs on Facebook and Twitter @SUChoirs or visit http://syracuseuniversitychoirs.org.