Campus & Community
Orange Goes Red for American Heart Association
Last year Syracuse University raised more than $14,000 for the American Heart Association through the first-ever Orange Goes Red campaign. Hundreds of employees joined the Syracuse University Heart Walk Team, committed to Fifty Days of Fitness, and sold paper hearts and Go Red pins in their departments.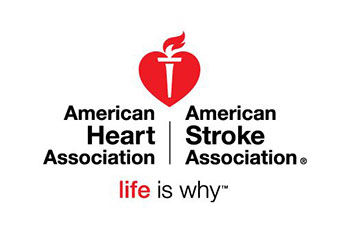 Orange is going Red again in 2015 for the Heart Association. Staff and students are invited to participate in any of the following ways:
When you commit to the Heart Walk, you join more than a million people in 300 cities across America who are getting fit and taking a stand against heart disease. Cardiovascular disease (CVD)—including heart disease, stroke, and high blood pressure—is the number one killer of women and men in the United States. Heart disease kills more people than all forms of cancer combined.
The funds you raise for the Heart Walk will support projects like these:
Putting up-to-the-minute research into doctors' hands so they can better prevent and treat heart disease among patients.
Funding groundbreaking pediatric heart and stroke research. About 36,000 babies are born with heart defects each year; research is the key to saving babies' lives.
Getting life-saving information to those who need it most—information that can save a life, like how to eat better and how to recognize the warning signs of a heart attack.
For details on this promotion, visit http://heartwalk.syr.edu. The Orange Goes Red fitness and fundraising campaign is brought to you by the SU Heart Walk and "Fifty Days of Fitness" Committee:
Lil O'Rourke, senior vice president, Principal Gifts and International Advancement, AEA
Gail Grozalis, executive director of wellness, Human Capital Development
Joseph Lore, director, Recreation Services
Pam Socker, director of compensation, Office of Human Resources
Jen McLaughlin, associate director of benefits, Office of Human Resources
Peg Northrup, assistant director, Office of Government and Community Relations