Candlelight Vigil for Pakistan Schoolchildren to be Held Friday Evening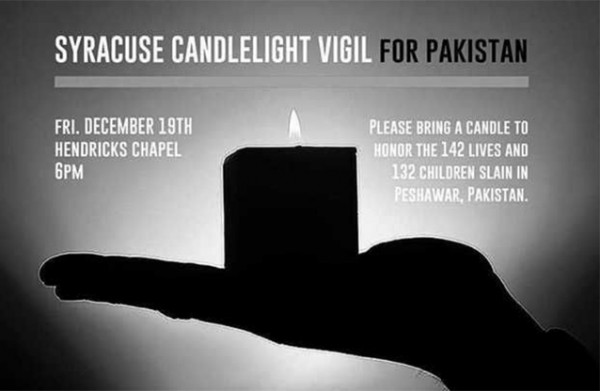 Students from Syracuse University will host a candlelight vigil on Friday, Dec. 19th at 6 p.m. on the steps of Hendricks Chapel in honor of the children who lost their lives in the siege on a school in Peshawar, Pakistan, this week.
The vigil will include statements from students and chaplains, an interfaith prayer, reading of the names of the victims and a moment of silence.
All members of the wider Syracuse community are welcome to join the vigil to honor those who have died.
For more information, contact Hendricks Chapel at 315-443-2901.