Great American Smokeout Activities Planned on Campus Thursday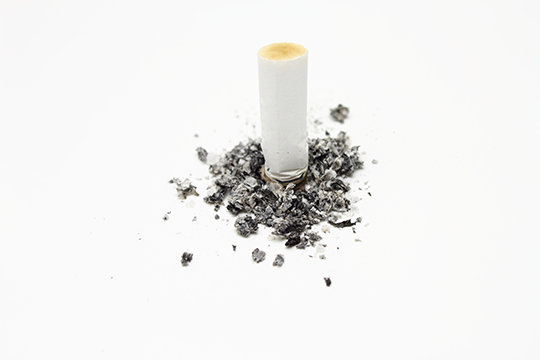 Syracuse University will mark the American Cancer Society's Great American Smokeout on Thursday with a series of activities aimed at inspiring smokers to quit.
The University is moving toward becoming a Tobacco-Free Campus on July 1, 2015; a draft policy was released to the University community on Nov. 11.
Among the events on Thursday:
• an informational table in the Schine Student Center Atrium from 10 a.m. to 2 p.m.
• free cold turkey sandwiches for those signing a banner that indicates their intention to quit smoking or their support for the University's Tobacco-Free Campus initiative
• display of "just one day" cigarette butts collected outside Bird Library
• games and information available about smoking and the draft policy
The American Cancer Society marks the Great American Smokeout on the third Thursday of November each year by encouraging smokers to use the date to make a plan to quit, or to plan in advance and quit smoking that day. By quitting—even for one day—smokers will be taking an important step toward a healthier life—one that can lead to reducing cancer risk.
Tobacco use remains the single largest preventable cause of disease and premature death in the United States, yet about 42 million Americans still smoke cigarettes—just under 1 in every 5 adults.
For more information on the Great American Smokeout, click here. For questions about the University activities or Tobacco-Free Campus initiative, visit the website or email wellness@syr.edu.